Dr. Mark Halikis, Orthopedic Surgery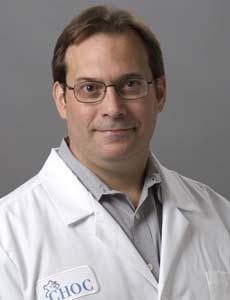 ---
Mark Halikis MD

Appointments:
888-770-2462
Specialty: Orthopedic Surgery
Board Certified: Orthopedic Surgery, Hand Surgery
Additional Languages: Spanish
Dr. Mark Halikis is a board certified CHOC orthopaedic surgeon specializing in hand and upper extremity surgery. He has completed an accredited fellowship in hand surgery and earned a Certificate of Added Qualification in surgery of the hand from the American Board of Orthopaedic Surgery.
Dr. Halikis is an associate clinical professor of orthopaedic surgery at the University of California, Irvine. He is chief of hand surgery service at the Veterans' Affairs Medical Center, Long Beach and Director of Hand Surgery for CHOC Orthopaedic Institute. He is involved in orthopaedic resident education at both hospitals.
Born and raised in Southern California, Dr. Halikis graduated Summa Cum Laude with a degree in biological sciences from the University of Southern California. He attended the University of Southern California School of Medicine where he was made a member of the Alpha Omega Alpha Medical Honors Society. He completed an internship in surgery and a residency in orthopaedic surgery at the University of California, Irvine where he received the Orthopaedic Research Award. After residency, he fulfilled a fellowship in hand surgery at Washington University, St. Louis, Missouri.
Dr. Halikis has published peer-reviewed articles in laboratory and clinical research. He has made presentations of his research at national meetings and presented instructional courses in hand surgery internationally. Additionally, Dr. Halikis has written chapters on hand surgery for orthopaedic textbooks. He specializes in surgery of the elbow, wrist and hand, and has additional expertise in pediatric upper extremity problems.
Dr. Halikis is a member of the American Society for Surgery of the Hand ASSH and American Association of Orthopaedic Surgeons AAOS, as well as other regional orthopaedic surgery societies. He has received multiple awards for this education of orthopaedic residents and is involved in the instruction of hand therapists.
Mark Halikis MD is on staff at CHOC Hospital in Orange .
Locations
CHOC Clinic
1201 W. La Veta Ave. Building: CHOC Clinic
Orange, California 92868
phone: 888-770-2462
fax: 855-246-2329
Orthopaedic Specialty Institute
280 South Main Street, #200
Orange, CA 92868
phone: (714) 634-4567
fax: (714) 634-4569
Education
Hand Surgery Fellowship
Washington University School of Medicine, St Louis, MO
Medical School
University of Southern California School of Medicine
Orthopedic Surgery Residency
University of California, Irvine Medical Center