Dr. Jessica C. McMichael, Orthopedic Surgery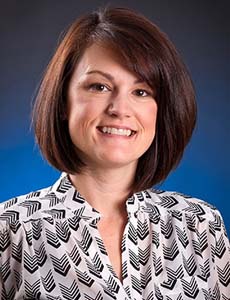 An expert in the field of pediatric orthopaedic surgery, Dr. Jessica McMichael specializes in the care and treatment of fractures and a variety of pediatric musculoskeletal disorders, including limb and foot deformities, and cerebral palsy.
After completing medical school and her residency at Saint Louis University School of Medicine, Dr. McMichael served as an orthopaedic surgeon in the U.S. Air Force in Korea. Later, she provided trauma care training to military personnel as an adjunct faculty at the Center for Sustainment of Trauma and Readiness Skills in St. Louis, Missouri. Dr. McMichael completed her pediatric orthopaedic surgery fellowship at Shriners Hospitals for Children Northern California/UC Davis Medical Center.
Dedicated to clinical excellence, Dr. McMichael is a board-certified orthopaedic surgeon with the American Board of Orthopaedic Surgeons. She is a member of the Pediatric Orthopaedic Society of North America, the Orthopaedic Trauma Association, and the American Academy of Orthopaedic Surgeons, among other professional organizations.
A fierce advocate for families, Dr. McMichael strongly believes in treating her patients and their parents exactly how she would want herself and her family to be treated. In her spare time, Dr. McMichael enjoys spending time with her husband and daughter, reading, camping, and any Disney-related activities.
Locations
CHOC Clinic
1201 W. La Veta Ave.
Building: CHOC Clinic
Orange, California 92868
phone: 888-770-2462
fax: 855-246-2329
Adult and Pediatric Orthopaedic Specialists
1310 W Stewart Dr, #508
Orange, CA 92868
phone: 714-633-2111
fax: 714-633-5615
Education
Medical School
St Louis University School of Medicine, St Louis, MO
Orthopedic Surgery Residency
St Louis University School of Medicine, St Louis, MO
Pediatric Orthopedic Surgery Fellowship
Shriner's Hospital, Sacramento, CA
Our orthopedic surgeons commonly treat:
Growth-related disorders and Osgood-Schlatter disease
Osteomyelitis
Jessica C McMichael MD

Appointments:
888-770-2462
Office: 714-633-2111
Specialty: Orthopedic Surgery
Board Certified: Orthopedic Surgery
On Staff at: CHOC Children's Hospital
Videos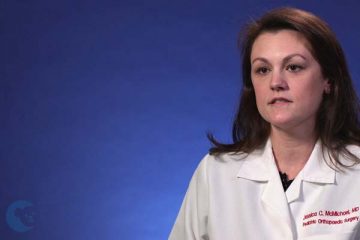 Orthopaedic surgeon Dr. Jessica McMichael explains osteogenesis imperfecta, also known as brittle bone disease.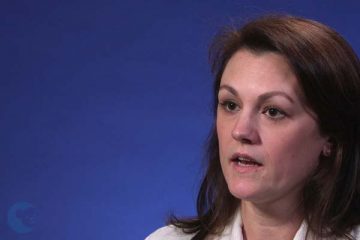 Orthopaedic surgeon Dr. Jessica McMichael explains the signs of a broken bone or growth plate in a child.