Dr. Sanford L. Ratner, Oral Surgery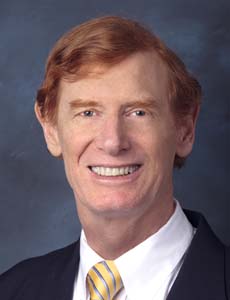 ---
Sanford L Ratner DDS

Appointments:
714-835-7771
Specialty: Oral Surgery
Board Certified: Oral and Maxillofacial Surgery
Dr. Ratner practices the full scope of oral and maxillo-facial surgery, including skeletal deformity correction, cleft surgery, temporo-mandibular joint surgery, facial reconstruction, trauma, as well as dento-alveolar procedures, and dental implant placement. He is a member of the cranio-facial team at CHOC Hospital in Orange, and works in conjunction with team members to successfully treat children with cranio-facial deformities.
Dr. Ratner maintains privileges at CHOC Hospital in Orange, and UCLA Medical Center. He is on the staff at UCLA School of Dentistry, Department of Oral and Maxillo-facial Surgery where he devotes time to teaching the oral surgery residents, as well as performing research. He is also faculty of AO of North America, teaching principles of cranio-maxillo-facial trauma and fracture repair. Dr. Ratner is an examiner on the American Boar of Oral and Maxillofacial Surgery, and was recently appointed as the co-chairman of Section II of this board.
Over the past twelve years, Dr. Ratner has participated in many medical missions, providing surgical care and professional teaching throughout the world. These missions have taken him to Australia, Japan, Korea, Nepal, the Philippines, Israel, and Vietnam. He is the lead surgeon and co-founder of the "Open Heart" team which travels to Vietnam twice a year to provide surgical management of craniofacial deformities on the children of Vietnam.
Clinical Interests
Cleft lip/palate, jaw surgery
Sanford L Ratner DDS is on staff at CHOC Hospital in Orange .
Locations
1200 N Tustin Ave, Suite 108
Santa Ana, CA 92705
phone: 714-835-7771
fax: 714-835-1715
1122 E Lincoln Ave, Suite 105
Orange, CA 92865
phone: 714-998-7450
Education
Dental School
Northwestern University, Chicago, IL
Oral and Maxillofacial Surgery Residency
Long Beach VA Hospital, Long Beach, CA and UCI Medical Center, Orange, CA
Administrative Appointments
Chair, Oral Surgery, CHOC