Dr. Ying Peng, Child Neurology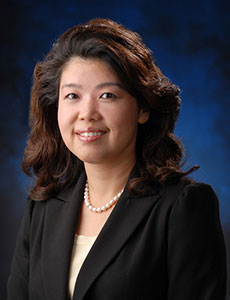 ---
Ying Peng MD PhD

Office: 949-215-6662
Specialties: Child Neurology, Clinical Neurophysiology
Board Certified: Psychiatry and Neurology with Special Qualification in Child Neurology, Clinical Neurophysiology
Additional Languages: Chinese
Dr. Peng brings extensive experience in clinical neurophysiology and epilepsy to the practice of child neurology. Dr. Peng is a fellowship-trained child neurologist. She is certified by the American Board of Neurology and Psychiatry (ABNP) with special qualification in child neurology and clinical neurophysiology, the subspecialty board of ABNP.
Dr. Peng earned her medical degree and doctorate of philosophy in neurogenetics and molecular biology from Fu-Dan University/University of Kansas Medical Center. She then went on to complete a postdoctoral research fellowship in mammalian neurodevelopment at Northwestern University in Chicago. Dr. Peng fulfilled her neurology and child neurology residency, as well as a fellowship in Clinical Neurophysiology at the UC Irvine. Dr. Peng joined CHOC's Pediatric Subspecialty Faculty and CHOC neurology in 2004, where she served as the medical director of the CHOC/UCI neurology division and clinical neurophysiology lab.
Dr. Peng and her family moved in 2013 to Mission Viejo, where her private practice is located. Dr. Peng's patient care philosophy is rooted in the belief that every patient can be helped. Her efforts are aimed at improving the quality of life for her patients and their loved ones.
Dr. Peng's clinical areas of interest are epilepsy and neuromuscular disorders as well as performing EEG and NCS/EMG in children. Dr. Peng has been an author of numerous studies and abstracts in national and international neuroscience and research journals. She is a member of the American Academy of Neurology, American Epilepsy Society and the American Association of Elctrodiagnostic Medicine.
Ying Peng MD PhD is on staff at CHOC Mission Hospital.
Location
CHOC at Mission Hospital
26451 Crown Valley Parkway, Suite 100
Mission Viejo, CA  92691
phone: 949-215-6662
fax: 949-215-6663
Education
Medical School
Fu-Dan University, University of Kansas Co-Ed program
Graduate School 
University of Kansas
Residency 
University of California Irvine Pediatrics
Fellowship 
University of California Irvine Child Neurology and Clinical Neurophysiology
Fellowship
Northwestern University Postdoctoral Neuroscience Research Fellowship