Dr. Lily H. Tran, Neurology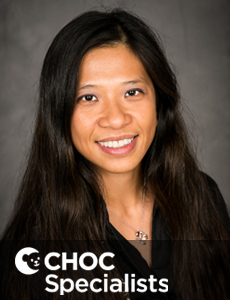 Dr. Lily Tran is currently the co-director for Tuberous Sclerosis Clinic as part of the Tuberous Sclerosis Alliance TSC Clinic Network and directs the Comprehensive Ketogenic Diet Clinic. Her special interests include epilepsy and neonatal neurology. Dr. Tran attended medical school at University of Rochester, New York. She completed her internship and residency at the Rainbow Babies Children's Hospital. She served her fellowship at both the Rainbow Babies Children's Hospital and University Hospital. Philosophy of Care: "It's teamwork between myself and the family/primary caregiver to provide the best care for my patients."
Locations
CHOC Hospital
1201 W. La Veta Avenue
Orange, CA 92868
CHOC Neuroscience Center
505 S Main St, Suite 350
Orange, CA 92868
phone: 888-770-2462
fax: 855-246-2329
Education
Medical School
University of Rochester School of Medicine and Dentistry, Rochester, New York
Pediatrics Residency
Rainbow Babies and Children's Hospital at Cleveland, OH
Child Neurology Fellowship
Rainbow Babies Children's Hospital at Cleveland, OH
Clinical Neurophysiology Fellowship
University Hospitals at Cleveland, OH
Academic Appointments
Assistant Clinical Professor, Department of Pediatrics
University of California, Irvine
Administrative Appointments
Neurology, CHOC Specialists
Lectures and Presentations
Dietary Approaches to Epilepsy"
Navigating the Epilepsy Roadmap
The Keto Kid: What to Know, What to Do, and Why
Professional Organizations
American Academy of Neurology
American Clinical Neurophysiology Society
American Epilepsy Society
Child Neurology Society
Publications
Tran L, Goyal M. Recognition of child abuse in the epilepsy monitoring unit. Epilepsy Behav. 2010 Feb;17(2):296-7.
Tran LH, Zupanc ML. Long-Term Everolimus Treatment in Individuals With Tuberous Sclerosis Complex: A Review of the Current Literature. Pediatr Neurol. 2015 Jul;53(1):23-30.
Our neurologists commonly treat:
Movement disorders
Headaches
Concussion and head/spine trauma
Neurogenetic/neurometabolic disorders
Neuroimmunological disorders
Neurological aspects of head injuries
Complications of central nervous system infections
Lily H Tran MD

Appointments:
888-770-2462
Office: 714-509-7601
Specialties: Child Neurology, Clinical Neurophysiology
Board Certified: Neurology with Special Qualification in Child Neurology, Clinical Neurophysiology, Epilepsy
On Staff at: CHOC Children's Hospital and CHOC Children's at Mission Hospital
Videos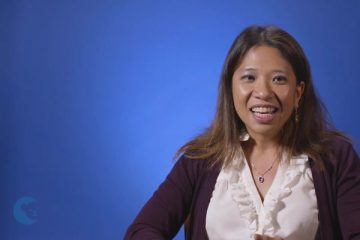 Dr. Lily Tran explains how infantile spasms are treated and the importance of early diagnosis.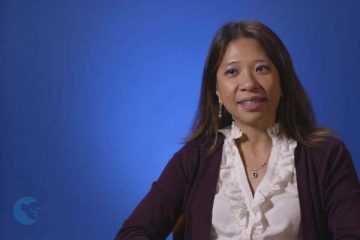 Pediatric neurologist and epileptologist Dr. Lily Tran explains the condition tuberous sclerosis complex and the unique program CHOC offers to manage this disease in children.