Dr. Anne Tournay, Pediatric Neurology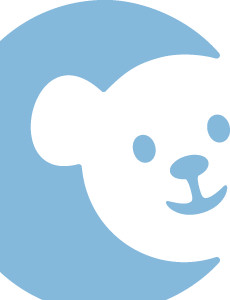 Dr. Anne Tournay is board certified in pediatrics and neurology with special qualification in child neurology. She has subspecialties in hospice and palliative care and neurodevelopmental disabilities. Prior to joining CHOC, Dr. Tournay attended medical school at the University College School of Medicine in London. She conducted her residency training in pediatrics and fellowship in child neurology at Children's Hospital of Los Angeles.
Dr. Tournay's interests include care of children and adults with Down syndrome, neurodegenerative diseases of childhood, and palliative care. She has been published in over 10 journals including the Journal of Pediatric Neurology and the Journal of Palliative Medicine.
Locations
CHOC Neuroscience Center
505 S Main St 350
Orange, CA 92868
phone: 888-770-2462
fax: 855-246-2329
Education
Medical School
University of London, University College School of Medicine, London, England
Pediatrics Residency
Children's Hospital of Los Angeles, Los Angeles, California
Fellowship
Fellowship in Child Neurology at Children's Hospital Los Angeles, Los Angeles, California
Administrative Appointments
Neurology, CHOC Specialists
Honors and Awards
Physician of Excellence
Orange County Medical Association
Professional Organizations
American Academy of Hospice and Palliative
Children's Hospice International
National Hospice Organization
Royal College of Physicians
United Leukodystrophy Foundation
Our neurologists commonly treat:
Movement disorders
Headaches
Concussion and head/spine trauma
Neurogenetic/neurometabolic disorders
Neuroimmunological disorders
Neurological aspects of head injuries
Complications of central nervous system infections
Anne Tournay MD

Appointments:
888-770-2462
Office: 714-509-7601
Specialties: Child Neurology, Neurodevelopmental Disability
Board Certified: Pediatrics, Neurology with Special Qualification in Child Neurology, Hospice and Palliative Care Medicine, Neurodevelopmental Disabilities
On Staff at: CHOC Hospital in Orange and CHOC at Mission Hospital