Dr. Andrew I. Mower, Pediatric Neurology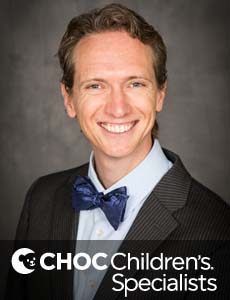 Dr. Andrew Mower specializes in children with neurological disorders with an emphasis on children with epilepsy. Dr. Mower received his medical education at St. George's University School of Medicine. He completed his internship and pediatric residency at Maimonides Medical Center followed by a Child Neurology Residency at SUNY Downstate both in Brooklyn, NY. After finishing an Epilepsy Fellowship at Columbia Presbyterian Medical Center, he transferred to California to practice at CHOC Children's.
Prior to coming to CHOC Children's, Dr. Mower worked at the Children's Hospital of Central California in Madera, CA and as a Assistant Professor of Neurosciences though UCSD at Rady Children's Hospital in San Diego, CA. During his time as an attending physician, he has cared for children with neurological disorders, with an emphasis on the care of children with epilepsy. He has been involved with local support groups such as the Epilepsy Foundation of San Diego as a professional adviser.
Dr. Mower is board certified in child neurology and clinical neurophysiology. He is a member of the American Academy of Neurology, Child Neurology Society, and the American Epilepsy Society.
Locations
CHOC Children's
1201 W La Veta Ave
Orange, CA 92868
CHOC Children's Neuroscience Center
505 S Main St 350
Orange, CA 92868
phone: 888-770-2462
fax: 855-246-2329
Education
Medical School
St George's University School of Medicine, West Indies
Pediatrics Residency
Maimonides Medical Center, Brooklyn, NY
Child Neurology Residency
SUNY Downstate Medical Center, Brooklyn, NY
Clinical Neurophysiology Fellowship
Columbia-Presbyterian Medical Center, New York, NY
Epilepsy Fellowship
Columbia Presbyterian Medical Center, New York, New York
Administrative Appointments
Neurology, CHOC Children's Specialists
Professional Organizations
American Academy of Neurology
American Epilepsy Society
Child Neurology Society
Publications
Sharpe CM, Capparelli EV, Mower AI, Farrell MJ, Soldin SJ and Haas RH. A seven-day study of the pharmacokinetics of intravenous Levetiracetam in neonates: marked changes in pharmacokinetics occur during the first week of life. Pediatric Research, 2012 Apr 11
Our neurologists commonly treat:
Movement disorders
Headaches
Concussion and head/spine trauma
Neurogenetic/neurometabolic disorders
Neuroimmunological disorders
Neurological aspects of head injuries
Complications of central nervous system infections
Andrew I Mower MD

Appointments:
888-770-2462
Office: 714-509-7601
Specialties: Child Neurology, Clinical Neurophysiology
Board Certified: Neurology with Special Qualification in Child Neurology, Clinical Neurophysiology, Epilepsy
Additional Languages: French, Spanish
On Staff at: CHOC Children's Hospital and CHOC Children's at Mission Hospital