Dr. Carol Major, Maternal-Fetal Medicine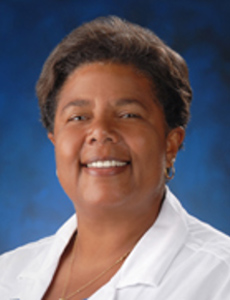 ---
Carol A. Major MD

Office: 714-456-2911
Specialty: Maternal-Fetal Medicine
Board Certified: Obstetrics & Gynecology; Maternal Fetal Medicine
Dr. Major is a Maternal-Fetal Medicine Specialist who treats pregnant women and fetuses in Orange County.
Maternal-fetal medicine specialists, also referred to as perinatologists and high-risk pregnancy doctors, are obstetricians who've completed additional years of training to become experts in caring for moms and babies during high-risk pregnancies.
Dr. Major's Research Interests include the management of diabetes in pregnancy, premature rupture of membranes and preterm labor.
Carol A. Major MD is on staff at CHOC Hospital in Orange .
Location
UCI Medical Center
200 S. Manchester Ave., Suite 600
Orange, CA 92868
phone: 714-456-2911
fax: 877-853-4613
Education
Medical School
Case Western Reserve University School of Medicine, Cleveland, OH
Residency
UCSF Medical Center, San Francisco, CA
Fellowship
UCI Medical Center, Orange, CA
Publications
1. Major CA. Using Oral Hypoglycemics in Pregnancy to manage Type 2 diabetes and Gestational Diabetes. MFM Consult. Contemporary OB/GYN April 2010.
2. Ehsanipoor RM, Major CA. Herpes simplex and HIV infections and preterm PROM.. Clin Obstet Gynecol. 2011 Jun;54(2):330-6.
3. Chung JH, Farinelli CK, Porto M, Major CA. Fetal epignathus: the case of an early EXIT (ex utero intrapartum treatment).Obstet Gynecol. 2012 Feb;119(2 Pt 2):466-70.
4. Stellar JG, Sims L, Fox JC, Toohey J, Major C, Speir V. The rural obstetrical ultrasound triage exam: teaching ultrasonography to students interested in global health. Obstet Gynecol. 2014 May;123 Suppl 1:119S.
5. Value of Serial Ultrasounds in Early Diagnosis and Management of Prerupture Ovarian Ectopic Pregnancy: A Case Report. Vo, Cau Van, Major, CA, Malhotra, K. International Open Access Online Journal of Gynecology & Obstetrics. Vo et al., Gynecol Obstet (Sunnyvale) 2014, 4:9.
5. Hamoud, M, Spector-Bagdady, K, O'Reilly, M, Major, CA, Baecher-Lind, Lauren, L. Consent for the Pelvic Examination Under Anesthesia by Medical Students. Recommendations by the Association of Professors of Gynecology and Obstetrics. Obstetrics and Gynecology: December 2019, Volume 134-Issue 6- p 1303-1307.