Dr. Felice C. Adler-Shohet, Pediatric Infectious Disease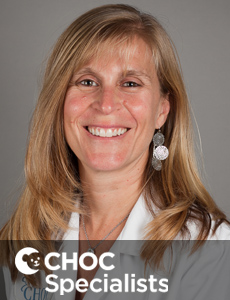 ---
Felice C Adler-Shohet MD

Appointments:
888-770-2462
Office: 714-509-8403
Specialty: Infectious Disease
Board Certified: Pediatrics, Pediatric Infectious Disease
Felice Adler, M.D., FAAP, has been working at CHOC since 2008 and is currently the director of outpatient services for the division of infectious diseases. She is board certified in pediatrics and pediatric infectious diseases. She received her medical degree from Vanderbilt University School of Medicine in Nashville, Tennessee. She completed her internship and residency training at the Vanderbilt University Children's Hospital. Dr. Adler-Shohet completed her fellowship training in pediatric infectious diseases at Miller Children's Hospital, Long Beach and University of California, Irvine College of Medicine. Dr. Adler has special interest in tuberculosis and neonatal infections.
Research Focus
Tuberculosis, bone and joint infections, and neonatal infections
Felice C Adler-Shohet MD is on staff at CHOC Hospital in Orange .
Locations
CHOC Clinic
1201 W. La Veta Ave. Building: CHOC Clinic
Orange, CA 92868
phone: 888-770-2462
fax: 855-246-2329
Education
Medical School
Vanderbilt University School of Medicine, Nashville, TN
Pediatric Infectious Diseases Fellowship
Miller Children's Hospital, Long Beach, CA
Pediatric Residency
Vanderbilt University Children's Hospital, Nashville, TN
Academic Appointments
Associate Clinical Professor, Pediatrics
University of California, Irvine School of Medicine
Administrative Appointments
Director, Infectious Diseases, Outpatient Services, CHOC
Infectious Disease, CHOC Specialists
Editorial Boards
Journal of Pediatrics
Pediatric Infectious Diseases Journal
Pediatrics
Professional Organizations
American Academy of Pediatrics
American Medical Association
Infectious Diseases Society of America
Pediatric Infectious Diseases Society
Publications
Le J, Adler-Shohet, FC. Time to Initiation of Antifungal Therapy for Neonatal Candidiasis. Antimicrob Agents and Chemother. 2013 June;57(6):2550-5
Okubo S, Cheung M, Adler-Shohet FC. Comparing indirect fluorecnet antibody assays to rapid diagnostic tests for the deletion of influenza A (H1N1)pmd09. MLO Med Lab Obs. 2012 Sep;44(9):8,10,12
Nutter S, Cheung M, Adler-Shohet F, Krusel K, Vogel K, Meyers H. Evaluation of Indirect Fluorescent Antibody Assays compared to Rapid Influenza Diagnostic Tests for the Detection of Pandemic Influenza A (H1N1 pdm09. . PloS ONE. 2012;7(3):e33097. Epub 2012 Mar 30.
Nieves D, Singh J, Ashouri N, Arrieta A, McGuire T, Adler-Shohet FC. Clinical and laboratory features of pediatric pertussis disease at the onset of a California epidemic. Pediatr. 2011 Dec;159(6):1044-6. Epub 2011 Sep 16
Green JS, Singh J, Cheung M, Adler-Shohet FC, Ashouri N. A cluster of pediatric endemic typhus cases in Orange County, California. Pediatr Infect Dis J. 2011 Feb; 30(2): 163-5.
Le J, San Agustin M, Hernandez EA, Tran TT, Adler-Shohet FC. Complications associated with outpatient parenteral antibiotic therapy in children. Clin Pediatr 2010; Nov;49(11):1038-43.
Rosenfeld M, Emerson J, McNamara S, Joubran K, Retsch-Bogart G, Graff GR, Gutierrez HH, Kanga JF, Lahiri T, Noyes B, Ramsey B, Ren CL, Schechter M, Morgan W, Gibson RL; EPIC Study Group Participating Clinical Sites (Adler-Shohet FC). Baseline characteristics and factors associated with nutritional and pulmonary status at enrollment in the cystic fibrosis EPIC observational cohort. Pediatr Pulmonol. 2010 Sep;45(9):934-44.
Le J, Adler-Shohet FC, Nguyen C, Lieberman JM. Nephrotoxicity Associated with Amphotericin B Therapy in Neonates. Pediatr Infect Dis J. 2009 Dec;28(12):1061-3
Research Bio
Dr. Adler is very active in researching tuberculosis, bone and joint infections, and neonatal infections. She is currently evaluating possible causes of bone and joint infections in children. Dr. Adler is also well-researched in the area of neonatal infections and has several ongoing projects in this area.
Dr. Adler recently presented Management of Latent Tuberculosis Infections in Child Contacts of Multi-Drug Resistant Turberculosis, as a poster at the 48th Annual Meeting of the Infectious Diseases Society of America.
Our infectious disease specialists commonly treat:
Infectious diseases, including those caused by multi-resistant bacteria
Congenital and perinatal infections, including HIV
Opportunistic infections in the immunocompromised patient
Immunocompromised host
Respiratory infections
Viral and fungal infections
Recurrent fever or fever of unknown origin
Hepatitis A, B, C delta, E and G, as well as non-A – G
Tuberculosis and Lyme disease
Coccidiomycosis and other endemic fungal infections
Travel medicine for children
Videos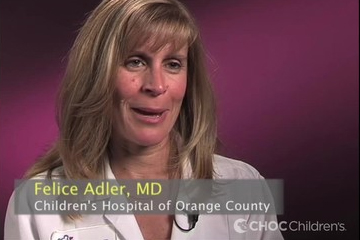 Whooping Cough: Dr. Adler
Dr. Felice Adler, speaks about pertussis, also known as whoopingi cough, how it is a highly contagious bacterial disease and is preventable.
Health Topics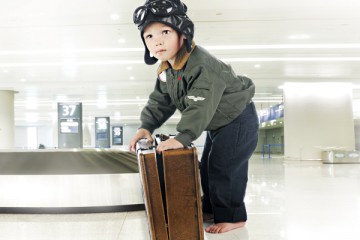 Keep Kids Healthy While Traveling
To help kids stay healthy while traveling, people should bring waterless, alcohol-based hand sanitizers or wipes with them on the plane and use them before eating or drinking.