Dr. Christina M. Reh, Pediatric Endocrinology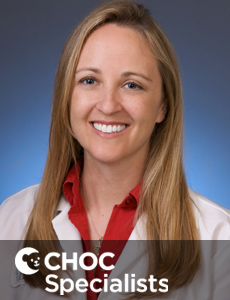 ---
Christina M Reh MD

Appointments:
888-770-2462
Office: 714-509-8634
Specialty: Endocrinology
Board Certified: Pediatrics, Pediatric Endocrinology
A renowned expert in the field of pediatric endocrinology, Dr. Reh's clinical areas of interest include type 1 diabetes, cystic fiborsis related diabetes, thyroid disorders and growth disorders. Her areas of research are in Type 1 diabetes technology, c-type natriuretic peptide and skeletal growth, progression of atherosclerosis in adolescents with type 1 diabetes mellitus and a novel treatment for neonatal severe hyperparathyroidism.
Dr. Reh is board certified in pediatrics and pediatric endocrinology. Prior to joining CHOC, Dr. Reh attended medical school at Loma Linda University in California. She performed her pediatric residency at CHOC Hospital and completed her fellowship training in pediatric endocrinology at Children's Hospital of Los Angeles.
Christina M Reh MD is on staff at CHOC Hospital in Orange .
Locations
CHOC Clinic
1201 W. La Veta Ave. Building: CHOC Clinic
Orange, CA 92868
phone: 714-509-8634
fax: 855-246-2329
CHOC Newport Beach Endocrine and Diabetes Center
520 Superior Ave., Suite 160
Newport Beach, CA 92663
phone: 949-631-2062
fax: 877-390-6590
Administrative Appointments
Endocrinology, CHOC Specialists
Endocrinology, CHOC, Educator Director for Residents and medical students
Education
Medical School
Loma Linda University School of Medicine, Loma Linda, CA
Pediatrics Residency
CHOC Hospital, Orange, CA
Endocrinology Fellowship
Children's Hospital of Los Angeles, CA
Assistant Clinical Professor
University of California, Irvine, School of Medicine
Professional Organizations
American Academy of Pediatrics
American Association of Clinical Endocrinologists
American Diabetes Association
American Medical Association
Endocrine Society
Lawson Wilkins Pediatric Endocrine Society
Publications
Reh CS, Olney R, Azen C, Prickett T, Espiner E, Geffner M. Plasma CNP Forms and Thyroid Status in Prepubertal Children with Acquired Thyroid Disease. Clin Endocrinol (Oxf). 2011 Aug 4. doi: 10.1111/j.1365-2265.2011.04187.x. [Epub ahead of print]
Southern Reh CM, Mittelman SD, Wee C-P, Shah AC, Kaufman FR, Wood JR. A longitudinal assessment of lipids in youth with type 1 diabetes. Pediatric Diabetes 2011: 12: 365 "371.
Reh CS, Hendy GN, Cole DE, Jeandron DD. Neonatal Hyperparathyroidism with Heterozygous Calcium " Sensing Receptor (CASR) R185Q Mutation: Clinical Benefit from Cinacalcet. JCEM 2011: 96(4): E707-E712.
Southern Reh CM, Geffner ME. Somatropin in the treatment of growth hormone deficiency and Turner syndrome in pediatric patients: A review. Clin Pharmacol Adv Appl 2010: vol 2: 111-122.
Concepcion JP, Reh CS, Daniels M. Liu X,Paz VP, Ye H, Highland HM, Hanis CL, Greeley SA. Neonatal diabetes, gallbladder agenesis, duodenal atresia, and intestinal malrotation caused by a novel homozygous mutation in RFX6, Pediatr Diabetes.  2014 Feb;15 (1):67-72.
Abstract/Posters/Oral Presentations
Sutherland T. Zadeh N, Reh, CS. Genetic Findings in a Subject with Type 1 Diabetes Mellitus and Congenital Adrenal Hyperplasia. Poster presentation by Dr. Sutherland presented March 2015.
Concepcion JP, Reh CS, Daniels M, Greeley SA. Neonatal diabetes, gallbladder agenesis, duodenal atresia, and intestinal malrotation caused by a novel homozygous mutation in RFX6.
Poster presentation by Dr. Concepcion June 2013
Southern Reh C, Chien CJ, Mack W, Shah A, Medina B, Li Y, Yan M, Kaufman F, Hodis H, Wood J. Cardiovascular (CV) Risk Factors Associated with Progression of Carotid Intima Media Thickness (cIMT) in Youth with Type 1 Diabetes (T1D) and healthy Sibling Controls. Diabetes 59 (Suppl 1): A80, 2010. Oral presentation by Dr. Reh on June 28, 2010.
Health Topics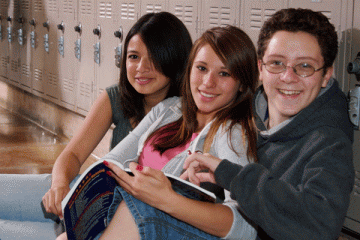 Kids and Hormones
Every little boy and girl grows up and goes through the stage of life called puberty. Hormones are responsible for many of the changes that they go through.