Dr. Maria S. Horenstein, Pediatric Cardiology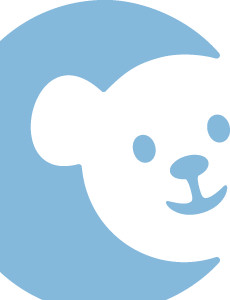 ---
Maria S Horenstein MD

Appointments:
888-770-2462
Office: 714-509-3939
Specialty: Cardiology
Board Certified: Pediatric Cardiology
Additional Languages: Spanish
Dr. M.S. Horenstein is a board-certified pediatric cardiologist at CHOC in Orange County, California. She attended medical school in Argentina and completed her training in pediatric cardiology at the Children's Hospital of Michigan in Detroit, MI, and her electrophysiology (rhythm disorder) training at Duke University in Durham, NC. She has been practicing pediatric cardiology for 20 years.
As an expert in her field, she is dedicated to assessing and diagnosing possible causes for exercise intolerance, as well as chest pain, palpitations, and shortness of breath that may occur with exercise through treadmill stress tests, stress echocardiograms, or cardiopulmonary stress tests. She uses her expertise in exercise physiology to diagnose causes that might hinder exercise performance in athletes as well as in patients with asthma, hypertension, dizziness, syncope (fainting), palpitations, or other various pathologies. She also uses her expertise in congenital heart disease and rhythm disorders to evaluate patients with chest pain or those with cardiomyopathies, coronary artery disease or coronary artery anomalies. Her careful review of the studies that she conducts and supervises in the exercise lab at CHOC are geared toward improving exercise performance, as well as the activities of daily living and ultimately, the quality of life of the patients that come to the exercise lab.
Before coming to CHOC in 2014 Dr. Horenstein practiced pediatric cardiology and successfully led the exercise lab at the Memorial Hermann Children's Hospital in Texas, where she was also actively involved in the care of pediatric cardiology patients and in fetal cardiology, especially when rhythm disorders were present in the fetus.
She has published extensively in the field of pediatric cardiology (please refer to PubMed for further search).
Maria S Horenstein MD is on staff at CHOC Hospital in Orange .
Location
CHOC Specialists, Cardiology
1201 W La Veta Ave
Orange, CA 92868
phone: 714-509-3939
fax: 714-509-3949
Administrative Appointments
Cardiology, CHOC Specialists
Education
Medical School
Universidad Nacional de Cuyo, Mendoza, Argentina
Pediatrics Residency
Beth Israel Medical Center, New York, NY
Pediatric Cardiology Fellowship
Children's Hospital of Michigan, Detroit, MI
Pediatric Cardiac Electrophysiology Fellowship
Duke University Medical Center, Durham, NC
Our cardiologists commonly treat: 
Congenital heart defects
Chest pain
Heart murmur
Family history of heart disease
Hypertension, obesity and lipid management
Syncope and palpitations
Sports cardiology
Cardiac genetics
Cardiomyopathy
Chronic lung disease