Dr. Fahrouch Berdjis, Medical Director, Cardiac Catheterization Lab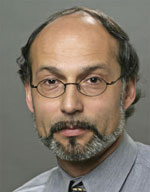 ---
Farhouch Berdjis MD

Appointments:
714-547-0900
Specialty: Cardiology
Board Certified: Pediatrics, Pediatric Cardiology
Additional Languages: German
As a pioneer in innovative pediatric cardiology medicine, Dr. Berdjis specializes in cardiac catheterization and therapeutic cardiac catheterization. In collaboration with cardiothoracic surgery at the CHOC Heart Institute, Dr. Berdjis worked to provide the groundbreaking pulmonary therapy, the Melody Transcatheter Pulmonary Valve (TPV), for children with pulmonary illnesses, including tetralogy of Fallot, the most common form of cyanotic (bluish coloration) congenital heart disease.
Dedicated to this life-changing endeavor, Dr. Berdjis trained for several months to become certified to perform Melody TPV. Since then, many CHOC patients have benefited from his expertise, including a 13-year-old girl who returned to playing volleyball, an activity that had previously proved too taxing.
"Melody TPV is an example of the groundbreaking therapies that make CHOC a leader in pediatric medicine, and we are extremely proud to be at the forefront of this technology." – Dr. Berdjis
A leader in clinical excellence, Dr. Berdjis is board certified in pediatrics and pediatric cardiology. Prior to joining CHOC, Dr. Berdjis received his medical degree from the University of Wurzburg in in Germany. He completed his internship at Children's Hospital of the University of Munich and served his residency and fellowship training at Children's Hospital of Los Angeles and Wyler's Children's Hospital/University of Chicago.
Clinical Interests
Congenital heart disease
Farhouch Berdjis MD is on staff at CHOC Hospital in Orange and CHOC Mission Hospital.
Locations
1010 W La Veta Ave
Suite 575
Orange, CA 92868
phone: 714-547-0900
fax: 714-547-2080
22032 El Paseo
Suite 140
Rancho Santa Margarita, CA 92688
phone: 714-547-0900
Education
Fellowship
Children's Hospital of Los Angeles, University of Southern California, Los Angeles, California
Residency
Wyler's Children's Hospital, Chicago, Illinois
Internship
Children's Hospital of the University of Munich, Munich, Germany
Internship
Cook County Children's Hospital, Chicago, Illinois
Medical School
University of Zurich, Zurich, Switzerland
Medical School
University of Wurzburg, Wurzburg, Germany
Published Works
Suh WM, Berdjis F, Rizi HR, Vorobiof G.Multimodality evaluation and transcatheter closure of a muscular ventricular septal defect.J Am Coll Cardiol. 2011 Nov 1;58(19):e35
Videos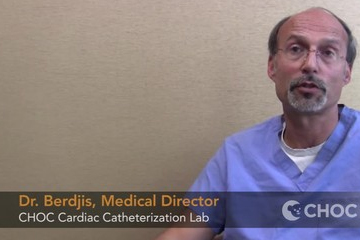 The Melody Valve: Dr. Berdjis
In this video Dr. Farhouch Berdjis gives details about what the Melody Valve is. He describes what it is, how it works and what it's made of.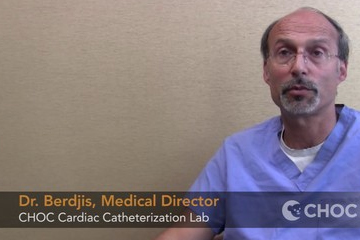 Melody Valve Advantages: Dr. Berdjis
Dr. Farhouch Berdjis talks about the significant advantages of the Melody Valve and why it helps with speedy recovery, due to a less invasive procedure.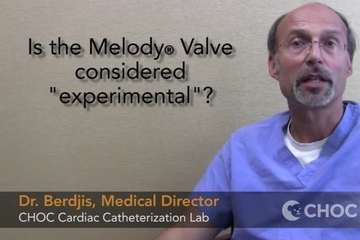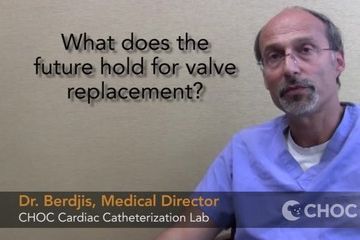 Valve Replacement: Dr. Berdjis
Dr. Farhouch Berdjis tells us what the future has in store for valve replacement, with more research and development to come.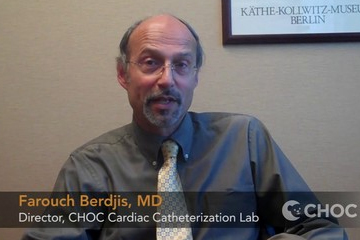 Cardiology Articles
No items
---