Dr. Vivian J. Tanaka, Pediatric Anesthesiology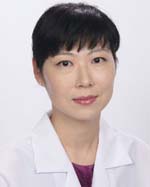 ---
Vivian J Tanaka MD

Appointments:
714-619-5383
Specialty: Anesthesiology
Board Certified: Anesthesiology, Pediatric Anesthesiology
Dr. Vivian Tanaka is a board certified anesthesiologist with the American Board of Anesthesiology. She practices both pediatric and adult anesthesiology. Dr. Tanaka attended Tufts University School of Medicine. She completed a transitional internship at Newton Wellesley Hospital and completed her residency at Beth Israel Deaconess Medical Center in Boston. She is affiliated with the American Society of Anesthesiologists and the California Society of Anesthesiologists.
Vivian J Tanaka MD is on staff at CHOC Hospital in Orange .
Location
Allied Anesthesia Medical Group
400 N. Tustin Avenue, Suite 400
Santa Ana, CA 92705
phone: 714-560-1580
fax: 714-560-1585
Education
Anesthesiology Residency
Beth Israel Deaconess Medical Center
Medical School
Tufts University School of Medicine
Transitional Internship
Newton-Wellesley Hospital
Videos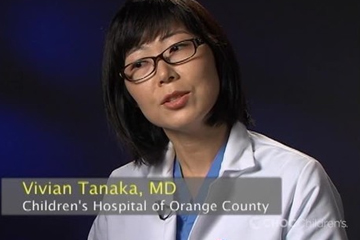 Anesthesia and Children: Dr. Tanaka
Dr. Vivian Tanaka tells about what pediatric anesthesiologists do for their patients & how they are specifically trained to provide anesthesia for children.