Dr. Manoj A. Kulkarni, Pediatric Anesthesiology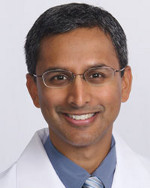 ---
Manoj A Kulkarni MD

Appointments:
714-560-1580
Specialty: Anesthesiology
Board Certified: Anesthesiology, Pediatric Anesthesiology
Dr. Kulkarni is a board certified anesthesiologist who provides care for infants and children undergoing anesthesia at CHOC Hospital in Orange.
Manoj A Kulkarni MD is on staff at CHOC Hospital in Orange .
Locations
Allied Anesthesia Medical Group
400 N. Tustin Avenue, Suite 400
Santa Ana, CA 92705
phone: 714-560-1580
fax: 714-560-1585
Education
Anesthesiology Residency
University of California, Irvine
Medical School
Ohio State University College of Medicine, Columbus, OH
Preliminary Medicine Residency
Riverside Methodist Hospital, Columbus, OH
Videos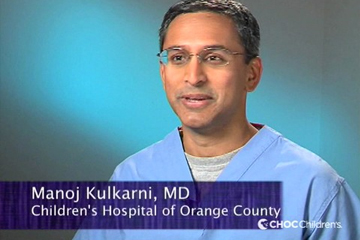 Preparing Kids for Surgery: Dr. Kulkarni
Preparing kids for surgery can be stressful. Manoj Kulkarni, MD, tells parents what they need to know to reduce stress and anxiety in their children when preparing for surgery.