Dr. Maria E. Minon, Senior Vice President Medical Affairs & Chief Medical Officer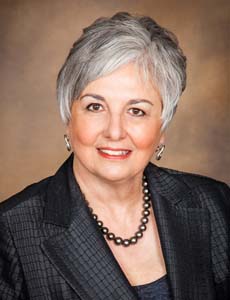 Dr. Maria E. Minon, a native of Buenos Aires, Argentina, currently serves as the Vice President of Medical Affairs and Chief Medical Officer for CHOC Children's, a position she has held since 1998. In this role, she is responsible for medical quality and patient safety for the pediatric healthcare system, in addition to overseeing and facilitating the activities of the medical staff, psychology training program, graduate and continuing medical education programs, CHOC's Heart, Neuroscience, Orthopaedic and Cancer Institutes, and clinical and basic science research departments. Dr. Minon's long affiliation with CHOC also includes service on the Board of Directors for three years.
Dr. Minon achieved her medical degree at University of California, Irvine. She conducted her post-graduate training at UCI Medical Center and Children's Hospital of Orange County, where she was appointed Chief Resident. UCI College of Medicine appointed her a faculty position as Associate Clinical Professor of Pediatrics. Dr. Minon worked in private practice for general pediatrics and adolescent medicine from 1979 to 1998. She also served as Vice President of Professional Activities for Orange Coast Managed Care Services, where she worked to address physician concerns for the organization from 1997 to 1998.
Education
Medical School
UCI School of Medicine, Irvine, CA
Pediatrics Residency
UCI Medical Center, Orange, CA
Board Certifications
Maria E Minon MD

Specialties: Administrative, Pediatrics
Board Certified: Pediatrics
On Staff at: CHOC Children's Hospital and CHOC Children's at Mission Hospital
Learn more about Dr. Minon