Autism Resources for Educators
We have compiled the following resources to help educators work with children who have ASD.
Tool Kits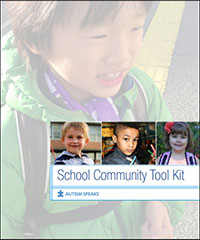 This tool kit from Autism Speaks provides helpful information about students with autism to promote understanding and acceptance at school. It includes tools and strategies to increase learning for all members of the school community.
Download the School and Community Tool Kit
Resources
National Technical Assistance Center on Transition (NTACT)
NTACT assists state education agencies, local education agencies, state VR agencies and VR service providers in implementing evidence-based and promising practices ensuring students with disabilities.
Special Education & Rehabilitative Services – COVID-19 Guidelines
The U.S. Department of Education offers guidelines for providing special education services during the COVID-19 pandemic.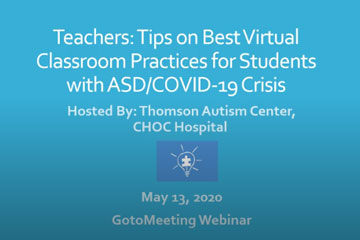 This webinar offers tips for educators and school personnel in working with students with ASD during COVID-19.