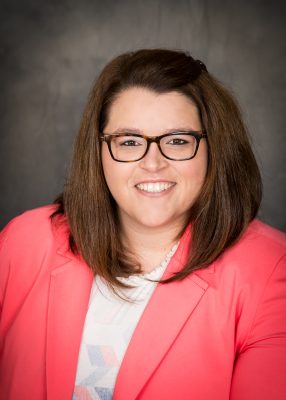 (ORANGE, Calif., July 31, 2017) –A veteran psychiatric nurse has been tapped to help lead CHOC Children's inpatient mental health center set to open next spring.
Dani Milliken has been named clinical director of the CHOC Children's Mental Health Inpatient Center, bringing a wealth of experience in the design and operation of pediatric mental health units.
"The community is in need, and CHOC is stepping up to the plate in a big way," she said. "I have been impressed with everyone's commitment to developing a safe environment that patients, families and staff feel proud of."
Most recently, Milliken helped establish such a unit for Nationwide Children's Hospital in Columbus, Ohio. Previously, she spent four years at Twin Valley Behavioral Healthcare, a state-owned and -operated inpatient psychiatric hospital in Ohio. There for four years, she served in a variety of roles, most recently as assistant director of nursing.
Chief among Milliken's goals at CHOC are setting a new standard for psychiatric nursing and decreasing the stigma around patients with mental illness and the clinicians who treat them.
Milliken earned her bachelor's degree in nursing from Mount Carmel College of Nursing in Columbus, and went on to receive her master's degree in nursing administration. She is currently working toward a doctorate in health care administration.
Upon its opening, CHOC Children's Mental Health Inpatient Center will be the first pediatric inpatient mental health center in Orange County to accommodate children younger than 12.
With 18 private rooms in a secure and healing environment, the center will provide a safe, nurturing place for children ages 3 to 18, and specialty programming for children younger than 12.
The center is the cornerstone of CHOC's efforts to create a pediatric system of care for children, teens and young adults in Orange County suffering from mental illness. One in five children – about 150,000 in Orange County – will experience a diagnosable mental health problem.
Learn more about CHOC's efforts to help children with mental illness.