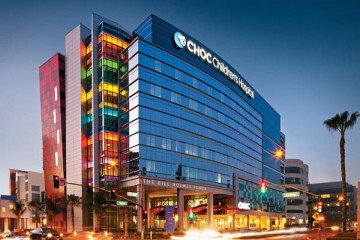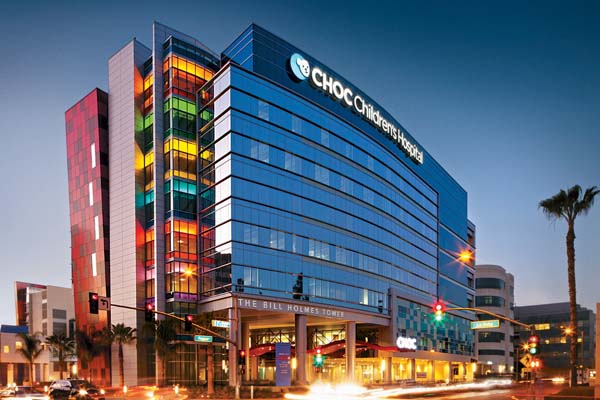 June 9, 2015 — U.S. News & World Report has ranked CHOC Children's as one of the nation's best children's hospitals in the 2015-16 Best Children's Hospitals rankings. CHOC ranked in eight specialties: oncology (cancer), neonatology ("top 25"), neurology/neurosurgery, pulmonology, orthopedics, gastroenterology and GI surgery, diabetes and endocrinology ("top 25"), and urology.
The Best Children's Hospitals rankings highlight U.S. News's top 50 U.S. pediatric facilities in cancer, cardiology & heart surgery, diabetes & endocrinology, gastroenterology & GI surgery, neonatology, nephrology, neurology & neurosurgery, orthopedics, pulmonology and urology. Based on a combination of clinical data and reputation surveys of pediatric specialists, 83 hospitals ranked in at least one specialty.
U.S. News introduced the Best Children's Hospitals rankings in 2007 to help families of children with rare or life-threatening illnesses find the best medical care available. The rankings open the door to an array of detailed information about each hospital's performance.
Most of each hospital's score relied on patient outcomes and care-related resources. U.S. News garnered clinical data from a detailed questionnaire sent to 184 pediatric hospitals. A sixth of the score came from annual surveys of pediatric specialists and subspecialists in each specialty in 2013, 2014 and 2015. They were asked where they would send the sickest children in their specialty, setting aside considerations of location and expense.
"The pediatric centers that are ranked in Best Children's Hospitals deserve our congratulations," said U.S. News Health Rankings Editor Avery Comarow. "Children with life-threatening or rare conditions need the kind of care that these hospitals deliver day after day."
Survival rates, adequacy of nurse staffing, procedure volume and much more can be viewed on http://health.usnews.com/best-hospitals/pediatric-rankings and will be published in the U.S. News "Best Hospitals 2016" guidebook, which will be available September 1.