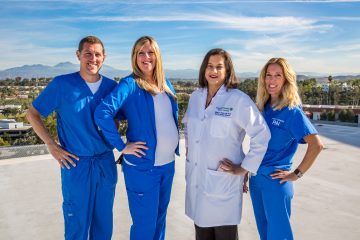 CHOC Children's at Mission Hospital (CHOC Mission) and Mission Hospital recently announced that its regional trauma center has met the rigorous national requirements set by the American College of Surgeons (ACS) as a verified Level II Trauma Center, for both adults and pediatrics. It is the only verified level two trauma center in South Orange County.
"For more than 30 years, Mission Hospital's trauma center has addressed South Orange County's most critical cases by treating life-threatening injuries around-the-clock," said Almaas Shaikh, MD, trauma medical director at Mission Hospital. "The Trauma Level II verification for pediatric services now extends the lifesaving care we provide for adults as well as our community's youngest members through our CHOC Children's partnership."
The ACS hospital verification program promotes the development of trauma centers to provide the highest quality of care to meet all injured patients' needs. Level II trauma centers offer services ranging from neurosurgery and emergency medicine to radiology and critical care. A level II trauma verification criterion requires that a hospital meets optimal care of injured patients.
"Our dedicated pediatric and adult trauma teams are uniquely trained to care for those who need immediate and exemplary care, for a wide variety of complex trauma injuries," said Tarek Salaway, chief executive of Mission Hospital. "The ACS verifications recognize our commitment to treating trauma both in trauma clinical care as well as preventing trauma from occurring through community programs and services."
"We are privileged to play a role in caring for children and families affected by trauma. Pediatric patients have unique needs, very different from adults, which our physicians and staff are distinctly qualified to address. Our goal is to give children and teens the happiest and healthiest of lives," said Marcia Folli, administrator and chief nursing officer, CHOC Mission, a 54-bed children's hospital located on the fifth floor of Mission Hospital and part of CHOC Children's pediatric healthcare system.
Mission Hospital treats about 2,500 traumas each year, making it one of the busiest in the state of California. Its staff of physicians, nurses and other caregivers focus on prevention and education community partnerships throughout south Orange County, while also providing resuscitation, surgery, critical intensive care and a robust rehabilitation program.
About CHOC Children's at Mission Hospital
CHOC Mission, part of CHOC Children's regional healthcare system, is a 54-bed children's hospital located on the fifth floor of Mission Hospital. Offering the only dedicated pediatric health care facility for families in south Orange County, CHOC Mission has a medical/surgical unit, pediatric and neonatal intensive care units, a state-of-the-art epilepsy monitoring unit, and a sleep center accredited by the American Academy of Sleep Medicine. Additional services include child life programs, Ronald McDonald Family Room and Sleep Rooms, and outpatient specialty care. For more information, visit www.choc.org/mission.
About Mission Hospital
Mission Hospital is a state-of-the art, 552-bed acute care regional medical center in Mission Viejo, California. As one of the busiest designated adult and pediatric Level II Trauma Centers in the state of California, Mission Hospital provides a full range of specialty health care services with highly skilled teams treating a multitude of complex conditions. Services include a full range of expertise in cardiovascular, neuroscience and spine, orthopedics, cancer care, women's services, mental health and wellness, and a variety of other specialty services. Mission Hospital in Laguna Beach (MHLB) provides South Orange County coastal communities with 24-hour emergency and intensive care as well as medical-surgical/telemetry services, orthopedics, general and GI surgery.