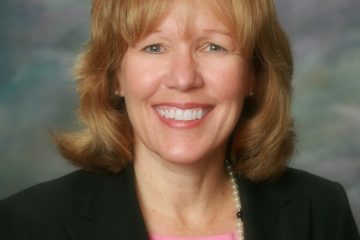 A seasoned healthcare executive and former speech language pathologist has joined CHOC Children's leadership team as vice president, operations.
In her new role, Mary Zimmer oversees laboratories, radiology and imaging services, pharmacy, clinical nutrition and lactation, rehabilitation services, neurodiagnostics, food services, environmental services, safety and security, biomedical services administration, and facilities and plant operations at CHOC's main hospital campus in Orange.  She brings more than 20 years of operational experience in acute, post-acute and ambulatory care settings. Most recently, Zimmer was chief patient and clinical services officer of Citrus Valley Health Partners, a regional health system serving nearly one million residents in the East San Gabriel Valley.
"We are excited to welcome Mary to CHOC and look forward to her contributions to our commitment to operational excellence," says Matthew Gerlach, executive vice president and chief operating officer. "Working with our executive and physician leaders, Mary will help advance our mission and vision to be the leading destination for children's health by providing exceptional and innovative care."
Zimmer earned her master's degree from University of California, Santa Barbara and her bachelor's degree from California State University, Long Beach.
"CHOC has grown tremendously over the past several years with a focus on the future and meeting the community's needs. I am thrilled to be part of such a progressive organization filled with bright, compassionate and mission driven people who provide exceptional care to our children and families, while keeping our children healthy and preserving the magic of childhood," shares Zimmer.