From The Orange County Register
By Courtney Perkes / Staff Writer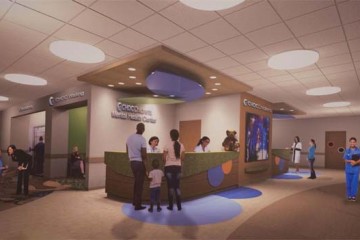 ORANGE – Children's Hospital of Orange County will create an 18-bed psychiatric unit, expand outpatient mental health services and raise millions of dollars so children will no longer have to leave the county for treatment, officials announced Wednesday.
Kimberly Cripe, president and CEO of CHOC, said Orange County has no psychiatric beds for children under 12 even though an estimated 1 in 5 children here – or 150,000 – have a mental illness. Countywide, there are 32 beds available for teens.
"It's such a pervasive problem," she said. "It's a problem people don't want to talk about."
Cripe unveiled the hospital's $27 million initiative with powerful community allies by her side: pastor Rick and Kay Warren, co-founders of Saddleback Church, who have become vocal advocates of mental health since the suicide of their son two years ago; and Sandy Segerstrom Daniels, managing partner of C.J. Segerstrom and Sons, who donated $5 million to kick off the campaign.
The inpatient center will open by the end of 2017, with construction expected to start by fall. The 18 beds will be for children 3 to 17, with priority for those under 12. Outpatient services will expand this year, starting with a program focusing on children with chronic illnesses, such as asthma or cancer, who have a greater risk of also having depression or severe anxiety.
"In a county as wealthy as Orange County, knowing we didn't have any beds, that is unforgivable," Rick Warren said during a hospital press conference.
According to the National Institute of Mental Health, conditions affecting children may include anxiety disorders, attention deficit hyperactivity disorder, autism spectrum disorders, bipolar disorder, depression, eating disorders and schizophrenia. Additionally, many children don't receive treatment or a prompt diagnosis.
Jeff Thrash, CEO of the Mental Health Association of Orange County, said he was thrilled to learn of CHOC's plans. He said he thinks it will be easier for parents to seek help from a pediatric hospital rather than a psychiatric hospital, which he said carries more stigma.
"The research I've read said it takes seven years before a family asks for help," Thrash said. "They're confused, there's stigma, there's shame. There's certainly the hope that they'll grow out of it."
CHOC mental health providers said research shows that mental disorders can develop or progress if not properly treated. Half of all lifetime cases of mental illness begin by age 14.
Dr. Wayne Nguyen, a CHOC psychiatrist, said young children with schizophrenia, bipolar disorder or severe depression may require hospitalization if they become suicidal or aggressive. "Personally, I've had to call UCLA, Loma Linda, San Diego to find a place for them," he said.
Cripe said CHOC formed a pediatric mental health task force with other hospitals, educators and the faith community after meeting with the Warrens and another family about a year and a half ago.
She said the Warrens, who have lived in Orange County for 35 years, challenged the hospital to create a mental health program that could be a model for the nation.
"When our youngest son, Matthew, was diagnosed with clinical depression at age 7, our family entered the world of pediatric mental health," Kay Warren said. "We didn't know where to turn, we didn't know whom to ask for help."
Matthew Warren committed suicide when he was 27, and Kay Warren said the couple is promoting early diagnosis and treatment "for all the little Matthews." The Warrens will also donate $50,000 to CHOC.