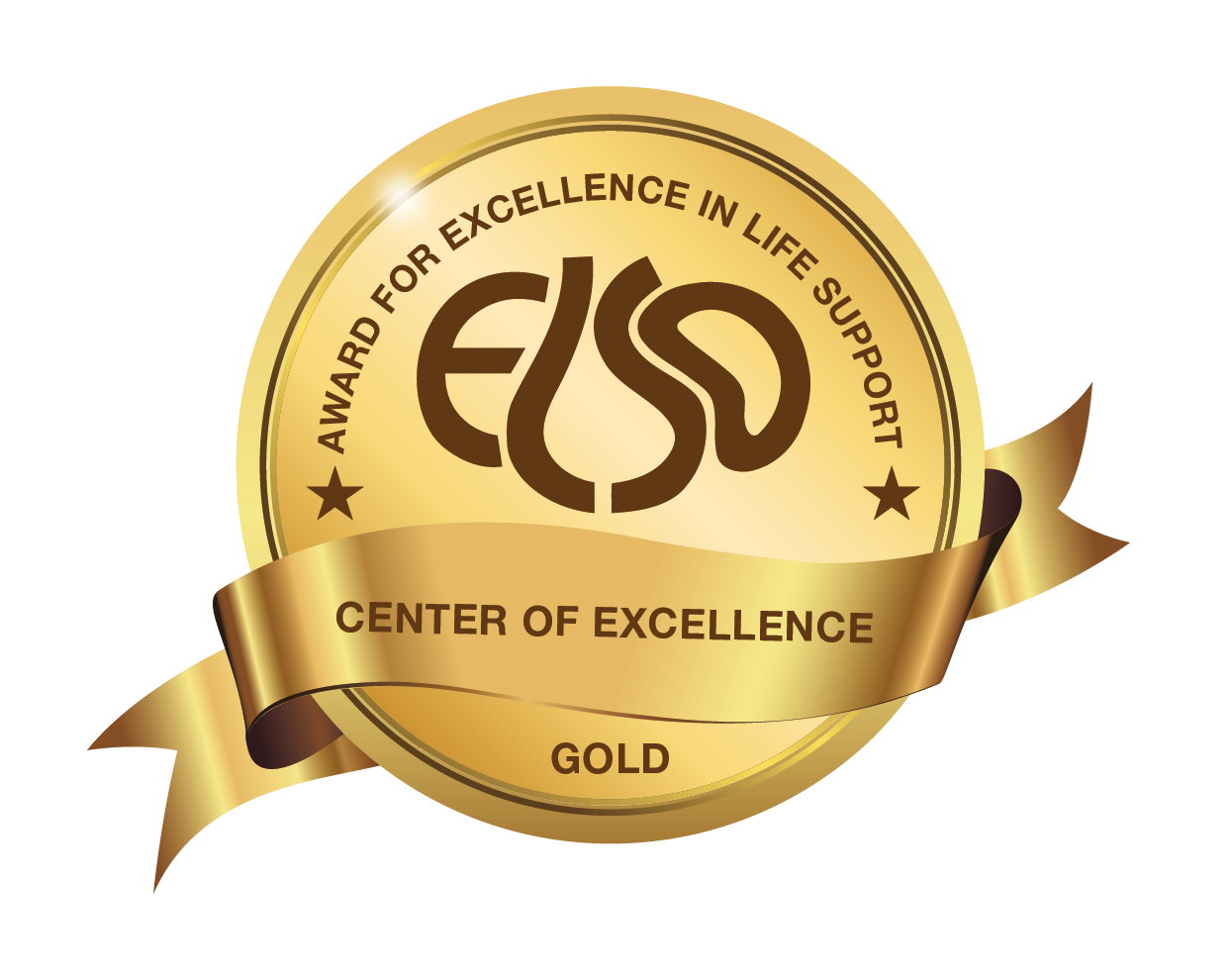 CHOC has again been recognized by an international consortium for its excellence in extracorporeal life support (ECLS), a special procedure that takes over the heart's pumping function and the lungs' oxygen exchange until a patient can recover from injury or illness.
The gold-level Extracorporeal Life Support Organization (ELSO) Award of Excellence in Life Support recognizes programs worldwide that distinguish themselves by having evidence-based processes, procedures and systems in place that promote excellence in ECLS. As a recipient of a gold designation, CHOC is among the highest scoring institutions.
As an award recipient, CHOC has also earned another three-year designation as an ELSO Center of Excellence. CHOC is the only Orange County hospital offering ECLS, also known as extracorporeal membrane oxygenation (ECMO), for children.
"This award validates CHOC's efforts and commitment to providing exceptional, state-of-the-art critical care to patients and families, and can provide families with added assurance that CHOC is the right place to receive this special type of care," said Dr. Joanne Starr, CHOC's ECLS director and medical director of cardiothoracic surgery.
The ELSO Award of Excellence demonstrates an assurance of high-quality standards, collaboration, specialized equipment and supplies, defined patient protocols, and advanced education of all staff members. Additionally, the award is recognized by U.S. News & World Report and Parents magazine as one criterion for top institutions.
ELSO is an international consortium of health care professionals and scientists dedicated to the development and evaluation of novel therapies for support of failing organ systems.
An award ceremony will take place at the annual ELSO conference in Baltimore in September.
Learn more about CHOC's extracorporeal life support program.