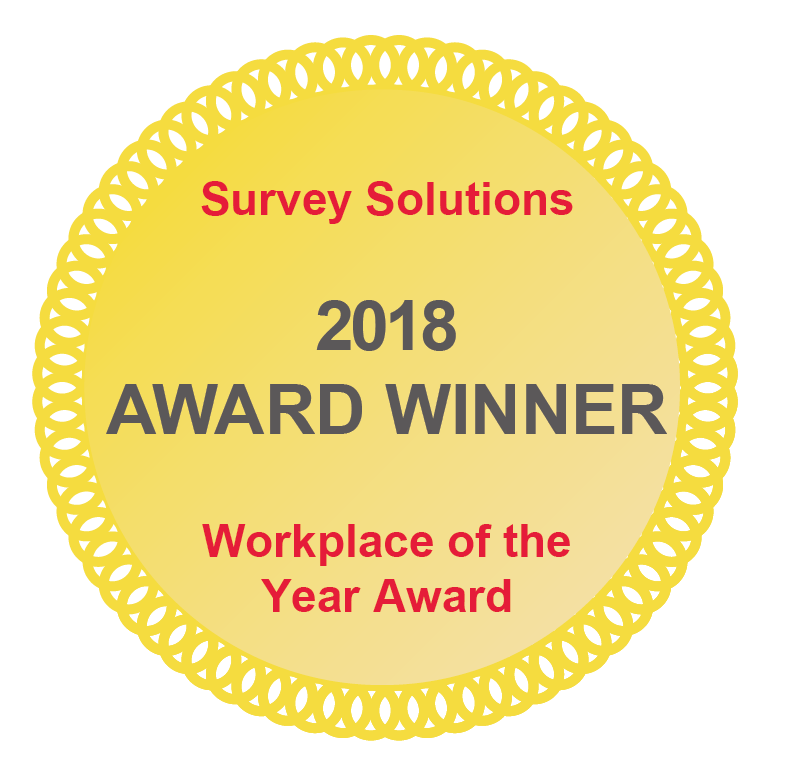 CHOC Children's is being recognized for exceptional performance in driving employee engagement.  As a recipient of Survey Solutions 2018 Workplace of the Year Award, CHOC joins an elite group of just 45 healthcare organizations that have achieved the highest levels of employee engagement coupled with below average levels of employee disengagement within the Survey Solutions national database.
"An engaged workforce is essential to the delivery of safe, high-quality, patient-centered care" said Joe Cabral, chief human resources officer and president, Workforce Solutions, Press Ganey, an industry leader in measuring, understanding and improving caregiver engagement. "This year's award winners have inspired and aligned employees across the enterprise around a shared mission to transform care. We are proud to partner with these leaders and celebrate their achievements."
As part of its commitment to its employees, CHOC conducts annual engagement surveys to get candid and confidential responses about what matters most to them and how the organization can continue to improve as an employer.  Feedback from past surveys have led to the development of wellness and education programs, as well as other enhanced benefits.
According to Tom Capizzi, chief human resources officer and vice president, CHOC Children's, the Workplace of the Year Award highlights CHOC's dedication to be an employer of choice, and to support an environment that fosters transformative care.
"We understand the importance of enjoying a meaningful career. That's why at CHOC, we connect every employee to our mission: to nurture, advance and protect the health and well-being of children. We've created a community that promotes collaboration, innovation and growth so everyone can make a difference in kids' lives," said Capizzi.