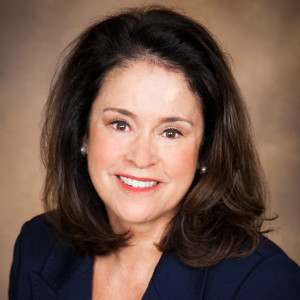 CHOC President and CEO Kimberly Chavalas Cripe and Senior Vice President and CFO Kerri Ruppert Schiller are among an esteemed group of healthcare executives recognized in Becker's Hospital Review's "130 Women Hospital and Health System Leaders to Know" list for 2014.
Individuals included on the list lead some of the largest and most prominent hospitals and health systems in the nation. The Becker's Hospital Review editorial team selected leaders through an editorial review process that considered a wide range of demonstrated management and leadership skills, like oversight of hospital or health system operations, financial turnarounds and quality improvement initiatives.
Cripe has an extensive health care background, with more than two decades of leadership experience.  Since being appointed CHOC's president and CEO in 1997, she has elevated the organization to a premier, nationally recognized children's health care system.
Outside of CHOC, Cripe lends her time and expertise to various healthcare associations.  Recently elected to the board of trustees for the Children's Hospital Association, she served two terms as the board chair for the California Children's Hospital Association, advocating for critical funding for the state's children's hospitals.  She has also served on the board of trustees for both the California Hospital Association and the Hospital Association of Southern California.
In recognition of her leadership in children's health care, Cripe was recognized in 1999 by the March of Dimes with the Mentor in Medicine Award, and was honored with a "Women in Business" Award in 2000. In 2001, the Forum for Corporate Directors in Orange County named her "Director of the Year."   Cripe's most recent honors include the 2012 Champion of Children award and recognition as Orange County's 'Most Trustworthy Leader."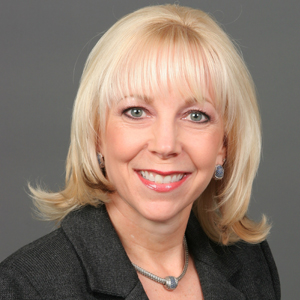 Schiller joined CHOC at a time when the organization was facing a serious financial crisis due to complexities brought on by managed care, skyrocketing costs and dwindling patient counts. By tightening financial controls, renegotiating better contracts with insurance payors and medical groups, and implementing strategic initiatives, she helped to turn a record loss into an operating gain of $4.9 million by the fiscal year ended June 30, 2000, and with CHOC obtaining an "A+" rating from both Standard & Poor's and Fitch Rating Agency in 2004.  Revenues increased 215% during the first 10 years of Schiller's financial leadership, with market share increasing from 56% to 68% in the five-year period ended 2008.
Schiller is a past member of the Board of Directors of the National Association of Children's Hospitals (NACH); a past Board member and Chair of the Audit Committee of the National Association of Children's Hospitals and Related Institutions (NACHRI); and a current Board member of Orange County Foundation for Medical Care.  She is also a member of the Hospital Association of Southern California CalOPTIMA Managed Care Subcommittee, Healthcare Financial Management Association, and past Secretary/Treasurer of the California Children's Hospital Association.
Recent honors for Schiller include being named 2010 Outstanding CFO of a Non-Profit Organization by the Orange County Business Journal and CalCPA.