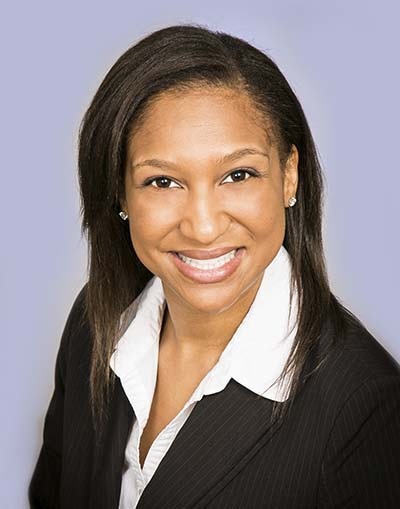 Sheniece Smith, associate general counsel, CHOC Children's, received Orange County Business Journal 's General Counsel Award in recognition of her skill and accomplishments. Honored in the "Rising Star" category, Smith was among five recipients selected from a record pool of 50 candidates.  She received the award at a recent ceremony attended by more than 400 members of the region's corporate and legal communities.
Smith joined CHOC in 2008 as administrative assistant in the legal department.  With a paralegal certificate in hand, she quickly transitioned to serving as a paralegal and compliance analyst.  Encouraged by CHOC's chief legal officer and other members of the leadership team, Smith pursued her law degree at University of La Verne while continuing to work full time.  She graduated top of her class in three years.  After passing the state bar exam, Smith was named CHOC's associate counsel.
As associate counsel, Smith hired and managed legal staff and started a legal summer clerk program.  She also implemented a web-based contract library and document archive database with buy-in from key departments across the healthcare system.  In support of CHOC's mission, she developed a medical-legal partnership clinic with the Public Law Center to provide free guardianship and conservatorship representation to low-income patients and families.  In its first year, the clinic served more than 100 families and earned CHOC the Community Partnership Award.
In 2014, Smith was promoted to Associate General Counsel.  She created a steering committee to review and implement changes that will enhance the work environment while still complying with stringent state laws.  Most recently, she helped launch CHOC's telemedicine program, which will expand the organization's reach regionally, nationally and globally.
"I feel so honored to be able to support CHOC's mission and help impact the lives of the children and families who depend on us," says Smith.
Outside of work, Smith is an avid volunteer.  In 2013, she established HOPE Through Affordable Legal Services to shorten the gap between pro bono and full fee services.  She also became a Veterans Administration (VA)-accredited attorney and spent many hours assisting veterans through the Public Law Center.  Smith was the founding corporate secretary and board member of the Veterans Legal Institute, for which she created the bylaws and conflict of interest policy.  She currently serves on the board for the Black Chamber of Commerce of Orange County.