Welcome to CHOC's news media resources. Here, members of the media can find contact information for CHOC's public relations staff, B-roll footage and links to our blogs, including press releases.

CHOC maintains three blogs to keep our audiences informed:
CHOC Inside – Get an inside look at CHOC by exploring press releases, staff and patient stories, and more.
CHOC Health – Grow your parenting tool kit with information from CHOC pediatric experts on varying health conditions.
Provider Connection – Learn about the latest CHOC innovations, research and more.

You can also learn about what's happening at CHOC via our social media sites:




Recent News
Well Spaces are a collaboration between CHOC, the Orange County Department of Education and local school districts.
A nurse educator in CHOC's therapeutic apheresis department, Tami discusses what it means to be a defender of childhood and more in the latest installment of our Defender Profiles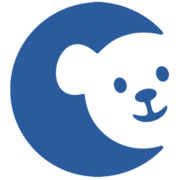 CHOC Inside
Nathan Gallups, 9, has battled cancer twice in his young life. Now, thanks to CHOC and a new treatment using CAR T cells, he's in remission.