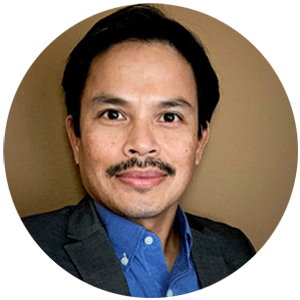 David Tirol III MBA – HCM, RRT – NPS LinkedIn
This month, Mi4 spoke with CHOC innovator David Tirol III, MBA – HCM, RRT – NPS.
Have you always had an innovative mindset?
Yes, I have. Growing up, my dad was always innovating and that was a major influence on me and how I think about problems. I carried that into my day-to-day role at CHOC, where I wanted to create solutions to the challenges that we face in caring for our patients. I continually remind myself of one of Steve Jobs' favorite mantras which are about focus and simplicity. He said that simple can be harder than complex, and to problem solve, you have to truly understand the underlying challenges. That really resonates with me.
You recently completed CHOC's Performance Excellence Program (PEP). How has this increased your ability to innovate?
I noticed that there are several skills that we use in process improvement that can be very helpful when applied to innovation. One that comes to mind is defining the problem, but not immediately jumping to solutions until you have done analysis that includes stakeholder perspectives. PEP gave me better clarity in creating a smooth process for innovation.
David, you've come up with several innovative concepts. How do you come up with them?
I have new ideas regularly, but I have to take the time to think them through. Also, it takes bravery to put my ideas out there, so that's something that I need to overcome each time. Being in the NICU and seeing a problem makes me think about how I could solve it. It usually takes some time though, and then one day a light bulb moment happens.
What would you tell other CHOC associates who are interested in innovating?
If you have an idea in mind, send it in. There is no harm in trying to make things better. You never know what can come out of it. I like that we have a team to talk through problems and ideas. It's important to know that people around you want to help, and that is a great culture to be a part of.
I am really proud that one of my ideas is currently moving through the innovation process, and I can't wait to see how far we can take it.