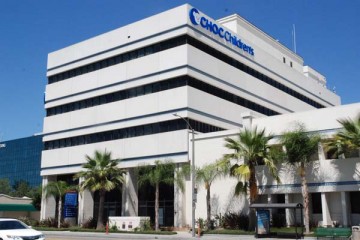 For referring physicians only:
Lab working hours are Monday-Friday, 8 a.m.-4:30 p.m. PST. Please ship specimens Monday to Thursday. Label each specimen with the patient's last and first name, date of birth, and date and time of specimen collection. STAT samples require the approval of the lab director; please call 714-509-4382.
Abnormal results are reported immediately by fax or phone, followed by a final official report. Normal results are not reported until all test results are complete and a final interpretation is issued. The current status of any test is available on request.
New client billing:
For new clients, please call 714-509-7975 to set up an account with CHOC Laboratory Services prior to sending any specimens.
Download our campus map here: English map | Spanish map
Location
Metabolic Laboratory
1201 W. La Veta Ave., Room 530
Orange, CA 92868

Phone
Phone: 714-509-4382
Fax: 714-509-8362
Hours
Lab working hours are Monday-Friday, 8 a.m. - 4:30 p.m. PST.