Heart Surgery Survival Rates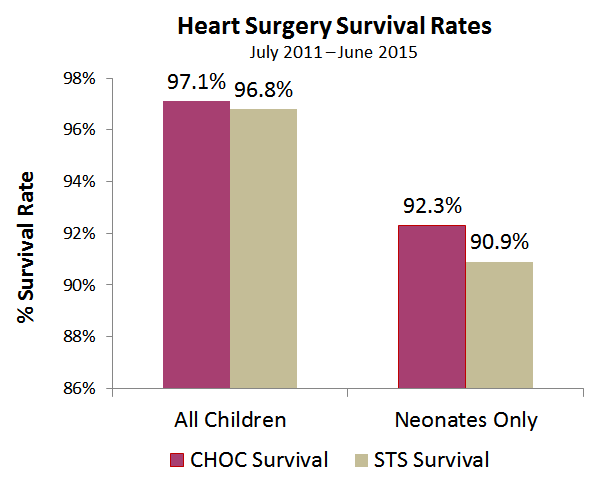 CHOC survival rates compared with national STS survival rates for all heart surgery procedures from July 2011 through June 2015.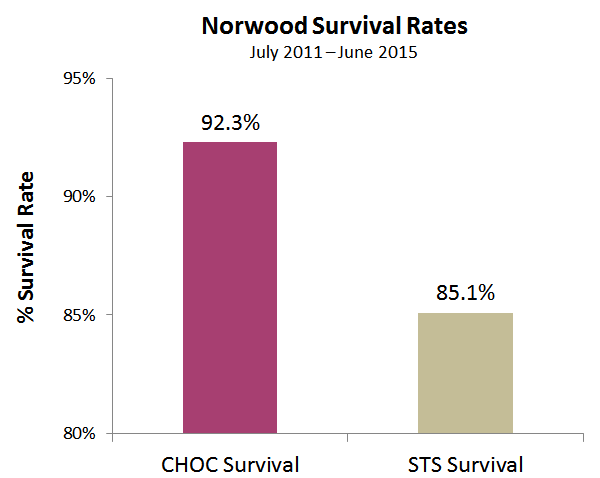 The Norwood procedure is performed on pediatric patients with hypoplastic left heart syndrome (HLHS).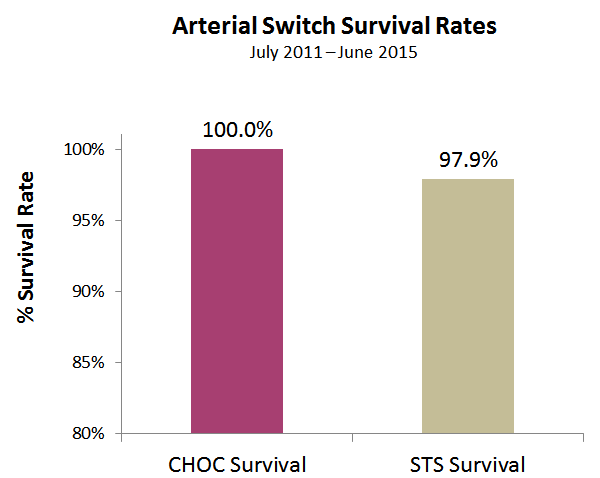 The arterial switch open-heart surgery is used for transposition of the great arteries (TGA) or other forms of heart disease in which the great arteries are rotated incorrectly.