Children's Circle of Care ($10,000+)


Make an Impact!
CHOC is a nonprofit hospital that depends on the philanthropic support of our community. Your generosity enables us to continue providing innovative family-centered patient care. Your annual commitment ensures that CHOC fulfills its mission to nurture, advance and protect the health and well-being of children.
More than 200 philanthropic leaders in Orange County and beyond support life-saving care with annual gifts of $10,000 or more. Each year, members can experience the impact of their gift via:
Special events, including quarterly invitations to a lecture series hosted by CHOC physicians and an intimate reception with hospital leaders at our annual Charley Awards.
Tours and one-on-one meetings with physicians that reflect your philanthropic interests.
Children's Circle of Care recognition on our lobby donor wall, annual report and website.
A personalized report on your area of giving.
How to Join
Membership is open to individuals, couples, privately held corporations or family foundations.
Membership begins with an annual contribution of cash, stock or irrevocable planned gifts valued at $10,000 or more. Several gifts throughout the year may be accumulated to reach the $10,000 minimum.
Contributions may be made to the CHOC Foundation directly or through other organizations and community foundations.
To become a Children's Circle of Care member, or for more information, please contact circleofcare@choc.org and 714-509-8690.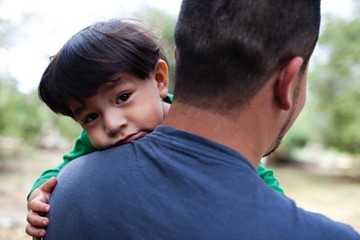 Make your annual contribution today.