The Dangers of Acetaminophen for Children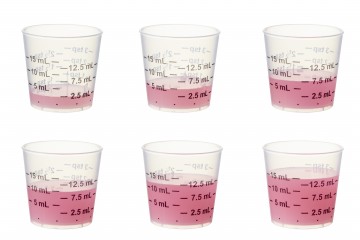 Acetaminophen is a popular medication for kids. But did you know it can be toxic? Here's what you need to know about safely giving acetaminophen to kids.
Acetaminophen is a safe, popular pain reliever and fever reducer, but it can have devastating consequences for children if not taken properly, a CHOC pharmacist cautions.
Better known as Tylenol, acetaminophen is the medication most commonly given to American children, with 11 percent of children nationwide using the drug each week, says Ron Snyder, Pharm.D.
"It's found in many over-the-counter prescription products, including cough and cold remedies and narcotic pain relievers," Ron says. "The drug is generally considered safe, but can be toxic if taken in high doses or in certain situations."
Acetaminophen can be toxic to the liver and is one of the most common causes of unintentional and intentional poisoning in the United States, he says.
Incidences of acetaminophen-related toxicity have increased over the past decade, Ron says. Each year, acetaminophen-associated overdoses account for approximately 56,000 emergency department visits, 26,000 hospitalizations and more than 450 deaths.
Here's what parents can do to ensure their children use acetaminophen safely:
Read the product labels carefully.
Dosing can be confusing, so read labels carefully and ask for help in determining the correct dose. Parents should also limit the amount of acetaminophen taken per dose and limit the amount taken daily.
Be wary of acetaminophen availability from multiple sources.
If taking multiple medicines, be sure to check that child won't "double dip" on acetaminophen. A big culprit behind overdoses is unknowingly taking acetaminophen from multiple sources, Ron says.
For example, someone with the flu may take Tylenol for a headache, as well as a cough medicine with acetaminophen. This can be extremely dangerous.
Double check what kind of concentrated liquid acetaminophen you have at home.
Liquid acetaminophen used to come in varying strengths for infants and children. The U.S. Food and Drug Administration found that confusion over these types led to overdoses that made infants seriously ill or die from liver failure.
Because of this, the industry has changed to one liquid strength of acetaminophen. However, older and stronger concentrations of acetaminophen once marketed for infants may still be available or in medicine cabinets. Again, read labels to know what you have and how much to give to a child.
Use the dosing device included with the medicine.
Kitchen spoons aren't all the same, and a teaspoon and tablespoon used for cooking won't measure the same amount as the dosing device. Rely on what's included with the product to ensure proper dosing.
Early symptoms of acetaminophen overdose include vomiting, nausea, stomach pain, paleness and tiredness. If a parent suspects their child has overdosed on acetaminophen, call poison control immediately at 800-222-1222.
Do you know the right dose?
Acetaminophen, commonly known as Tylenol, is found in many over the counter products and is commonly used to treat ailments like headache, fever, toothache, or muscle injury. It is considered safe, but can be dangerous or even lethal when given incorrectly or in the wrong dose. Download this helpful dosing guide from the experts at CHOC.