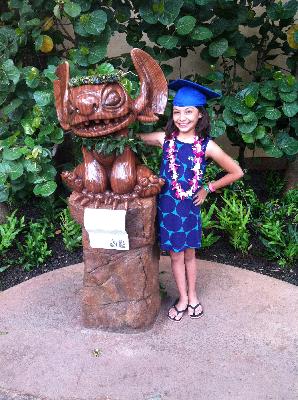 Emma was admitted to Children's Hospital Orange County (CHOC) in August 2013 due to an unknown illness. The doctors were perplexed as to what was happening to her. After two weeks of testing, probing, and minor surgeries she was diagnosed with a rare disease called Castleman's Disease.
After much deliberation among the specialists familiar with this rare disease, Emma was administered a treatment plan in hopes that she cold beat Castleman's Disease. She's been symptom-free without treatment since February 2015 and is making progress.
Throughout her stay, the doctors, nurses, and staff were great with her. We would like to give back to the hospital for their hospitality and so Team Kapuna was born in 2013 to support CHOC and their efforts. (During her first trip to Hawaii, Emma found that Kapuna is her Hawaiian name.)
If you are unable to walk, please donate to the team. Any donation will help, especially for a great facility that is specifically for kids.