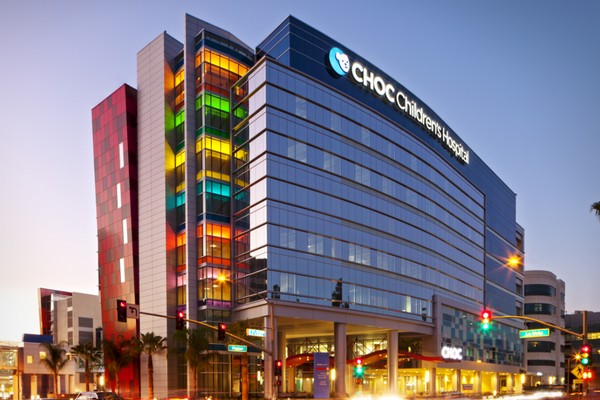 by Kimberly Chavalas Cripe, president and chief executive officer, CHOC Children's
We all know the value of brand trust. Loyalty, respect and trust come if we regularly meet – or exceed – our customers' expectations. In turn, satisfied clients will pay a premium for brand value, which increases a company's bottom line.
If only it were just that simple.
So much more goes into cultivating trust – and I believe it begins with smart leadership choices. The unique environment of Children's Hospital of Orange County, where we help families overcome the most frightening and stressful times of their lives, calls for intentional behaviors to build trust.
The experience we provide starts with leadership behaviors, driven by values that any business can embrace to build loyalty, respect and trust.
Not everyone is in the business of saving children's lives, but every leader, in every business, can be held accountable. Learn about some concepts we practice at CHOC Children's that can be applied to every business looking to deepen the trust of its customers and clients.
Relationships trump transactions
Pay more attention to your values than your metrics when working to build trust and loyalty. We have plenty of metrics at CHOC Children's, including quality and outcomes data and financial performance results, but values cannot be demonstrated in one-time transactions.
Instead, we strive to build lasting relationships in hopes of persuading our employees, customers and community that we share their values and want to earn an important place in their lives.
Go beyond compliance
At CHOC Children's, we go beyond what's required and instead do what's right for the life of a child. Already, the health care industry is highly regulated, and we comply with a dizzying array of state and federal standards. But compliance is simply not enough.We frequently are told that when a child, parent or grandparent enters our hospital, the feeling of hope and calm competence is immediately palpable.
Our physical environment is beautiful, bright and colorful, but it's our people who deliver the experience. They are driven by their passion for saving children's lives, demonstrated every day by the valet helping them from their cars to the neurosurgeon compassionately explaining the results of a complex procedure to a volunteer bringing a fluffy miniature Sheltie for a bedside visit.
Others may view these services, practices and convictions as non-critical, but we know they are absolutely essential and consider them a critical investment.
Purpose drives profit
You've heard the phrase, "no margin, no mission," right? It's true, and even a nonprofit children's hospital must remain financially stable. However, at CHOC Children's, our mission and vision sustain us, especially through challenging periods. The greater purpose of saving children's lives and allowing them to reach their greatest potential drives us to improve and grow for future generations.
Leadership self-awareness
These concepts are not episodic, quick fixes. They are values that should be demonstrated every day through intentional behaviors in businesses of any category. I challenge you to ask yourself: Am I operating in these ways as a leader? If you are, you will drive culture, engage your employees and thrill your customers.