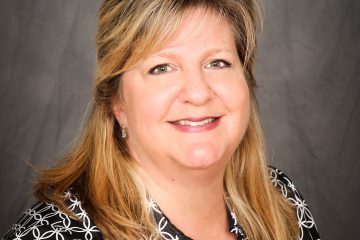 A veteran neonatal nurse with almost two decades of experience at CHOC Children's at Mission Hospital (CHOC Mission), Eva Esmaeili recently earned her master's degree in nursing (MSN).  She advanced her education while caring for her family and working full time as the nurse manager of the neonatal intensive care unit.  In this Q &A, Eva shares what inspired her to return to school, and offers insight to others who may be considering a similar path.
Why did you decide to earn an advanced degree?
Frankly speaking, when I began the MSN (Leadership) program I was 57 and wanted to supplement my future retirement income by working as an instructor for online bachelor's degree in nursing courses.  I also wanted to take advantage of CHOC Children's tuition reimbursement.
As I progressed through my studies, however, I found myself being re-energized.  As someone who has been in nursing for many years, I realized that my frame of mind was that of someone whose career was beginning to sunset. By going back to school, I got re-energized, learned many new things, validated many things I knew through experience, and solidified the platform from which I operate on a daily basis.
My recent education also gave me a new appreciation for evidence-based practice and its importance in determining best practice changes.
How did you manage school, family and work?
I choose a self-paced program that gave me the opportunity to speed up or slow down based on personal need or preference.  Once I decided to start the program, I made the commitment and learned the value of time management.  I knew I'd have to come home from my day job and sit at my makeshift desk at home (my dining table).  This occurred most week nights and on the weekends.  It helped that my youngest child is still in high school, so we would spend a fair amount of time doing our homework together.  My older children, who are in college, couldn't understand why I purposefully put myself back in school.  I hope I modeled the need and benefit of lifelong learning.
What advice would you give to other nurses considering advancing their education?
Do it!  Just jump in!  You will figure out how to manage your time if you make it a priority.  The benefits gained far outweigh the temporary inconvenience.
Why do you think advanced education is important to nurses?
Continued learning is truly energizing.  It's important for nurses to realize that as healthcare professionals, we must uphold a standard.  It is our responsibility to remain current in our knowledge of evidence, trends and treatments to be able to provide the best care possible to our patients and families.