Ground-Breaking Mental Health Inpatient Center Opens Its Doors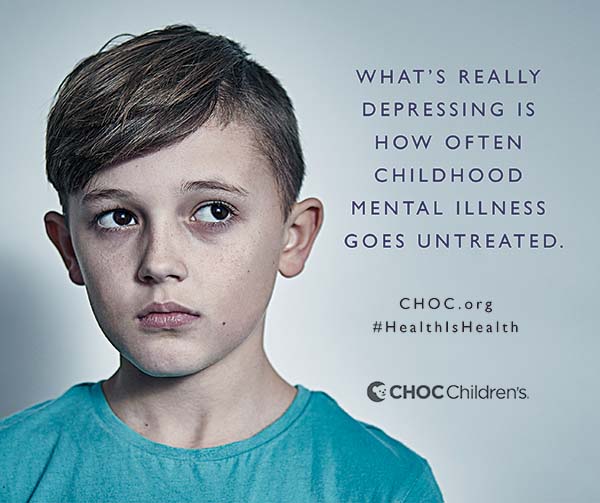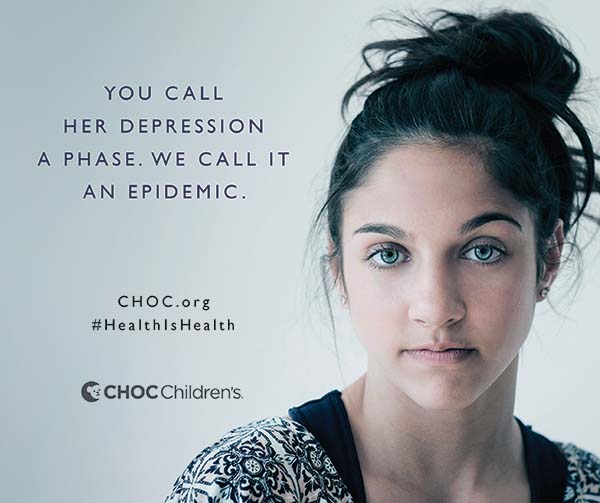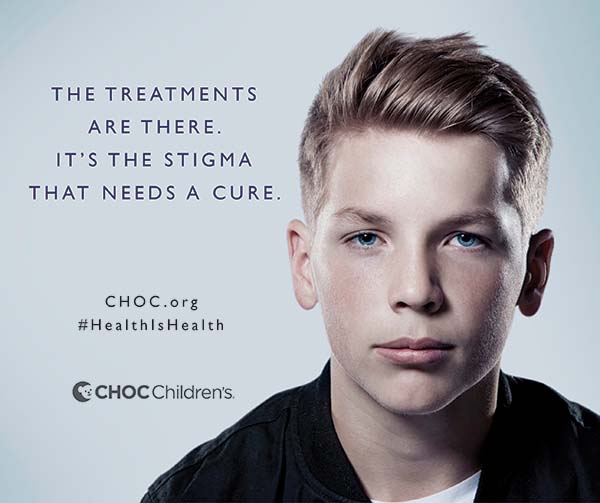 The April 2018 opening of the 18-bed CHOC Children's Mental Health Inpatient Center is a historic milestone for the region, representing the culmination of years of vision and hard work.
The only facility in Orange County to treat patients younger than 12 and the only facility in California to offer all private rooms, the Center fulfills CHOC Children's commitment to ensure Orange County youth receive the mental health care services they need in a safe and nurturing environment.
"It feels very different from a traditional psychiatric unit," notes Dani Milliken, RN, clinical director of the Center. "We tried to create a place of healing rather than a sterile, institutional environment.
"For example, the Center has a bright, over 3,000-square-feet outdoor area enclosed with a beautiful wall, where kids can enjoy sun and fresh air, and have some space," Dani says. Other unique features include two sensory rooms – one sensory-rich and the other low-stimulation—to help children learn to manage strong emotions and calm themselves.
In contrast to traditional inpatient psychiatric units, which often restrict visiting hours, parents have access to their children 24/7. Programming runs from 7:30 a.m. to 9 p.m., and children eat all of their meals in a main dining room donated by the J. Willard and Alice S. Marriott Foundation (see related story). The dining room also serves as a communal space for meetings and therapeutic sessions.
"While the Center is state-of-the-art, I believe our positive outcomes can be attributed directly to what I refer to as 'The Dream Team,' a staff who includes nurses, mental health assistants, child life specialists, teachers, social workers, psychologists, psychiatrists and other medical professionals," Dani says. "We have created a positive culture that feels like a big family."
Patients treated at the Center range from ages 3 to 17. "The 3- and 4-year-olds often are living hard lives with a lot of trauma," Dani explains. "With children as young as 5, we start to see major depression and suicide attempts."
Other conditions include attention deficit disorder, oppositional defiant disorder, intermittent explosive disorder, bipolar disorder, and young people who are on the autism spectrum, self-injurious, suffering from suicidal thoughts and anxiety, or who have experienced their first psychotic break.
Dani, a veteran psychiatric nurse with an extensive background in the design and operation of pediatric mental health units, notes that the Inpatient Mental Health Center would not exist without major support from the community. (Lead gifts were provided by children's advocate Sandy Segerstrom Daniels and From My Heart/Sharon D. Lund Foundation.)
It was this strong support that inspired Dani to leave Ohio in June 2017 to help launch the unit.
"Pediatric mental health units do not exist without outside community support," Dani points out. "They   have to be financially sustainable, which can be difficult as there is decreased insurance reimbursement. I was excited that CHOC Children's was creating this Center for all the right reasons.  The community stood up  and has given a lot of money. The result is a Center of excellence for children with mental health needs."

Under the leadership of Dr. Wayne Nguyen, Danielle Milliken and Lisa Schneider, CHOC's mental health team is dedicated to
fostering an environment of healing and positivity for children and teens in crises.