Surgery at CHOC :: The Surgery Experience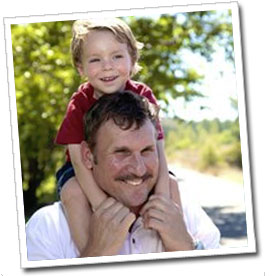 At CHOC Children's, we understand that the hospital can be a scary, unpredictable place and that children better cope with hospital stays when they trust the hospital staff and feel safe. Our associates build positive relationships with patients and their families while keeping the overall atmosphere calm and child friendly. We do everything possible to make our hospital a home away from home during both inpatient and outpatient surgery and procedures.
Our comprehensive guides to the surgery process are intended to help patients and their caregivers feel confident and prepared for an upcoming surgical procedure. We encourage caregivers to read through all of the guides--including the After Surgery Guide--before the patient's surgery. We also encourage you to print pages you may find helpful for reference as you prepare for the child's procedure. This information pertains to all patients--from those undergoing outpatient noninvasive procedures to those undergoing major, invasive inpatient surgeries.
Preparing for Surgery Guide for Parents and Patients
The Preparing for Surgery Guide provides information on how to speak with children of all ages about surgery, how to explain surgery to siblings, a list of what to pack, feeding instructions and other important guidelines for surgery.
---
We understand that both patients and caregivers get nervous about what to expect the day of surgery. Our Day of Surgery Guide provides details about what to expect upon arrival and during the preparation for surgery, feeding instructions, videos, recovery information, as well as information on where to park and waiting areas.
---
Leaving the hospital can be a huge source of relief for families and patients, but it is important to know that just because a patient has gone home they still need to be closely monitored. Our After Surgery Guide provides caregivers information on what to expect and when to call their physician once they've brought the patient home from the hospital, as well as information on medication compliance and pain management.
---
Friends and family can be a great resource during difficult times. Through our years of experience caring for children and their families, we have established visitor guidelines that are best suited to support the child and his or her family while at CHOC.
---