CHOC Residency Program :: Medical Student Rotations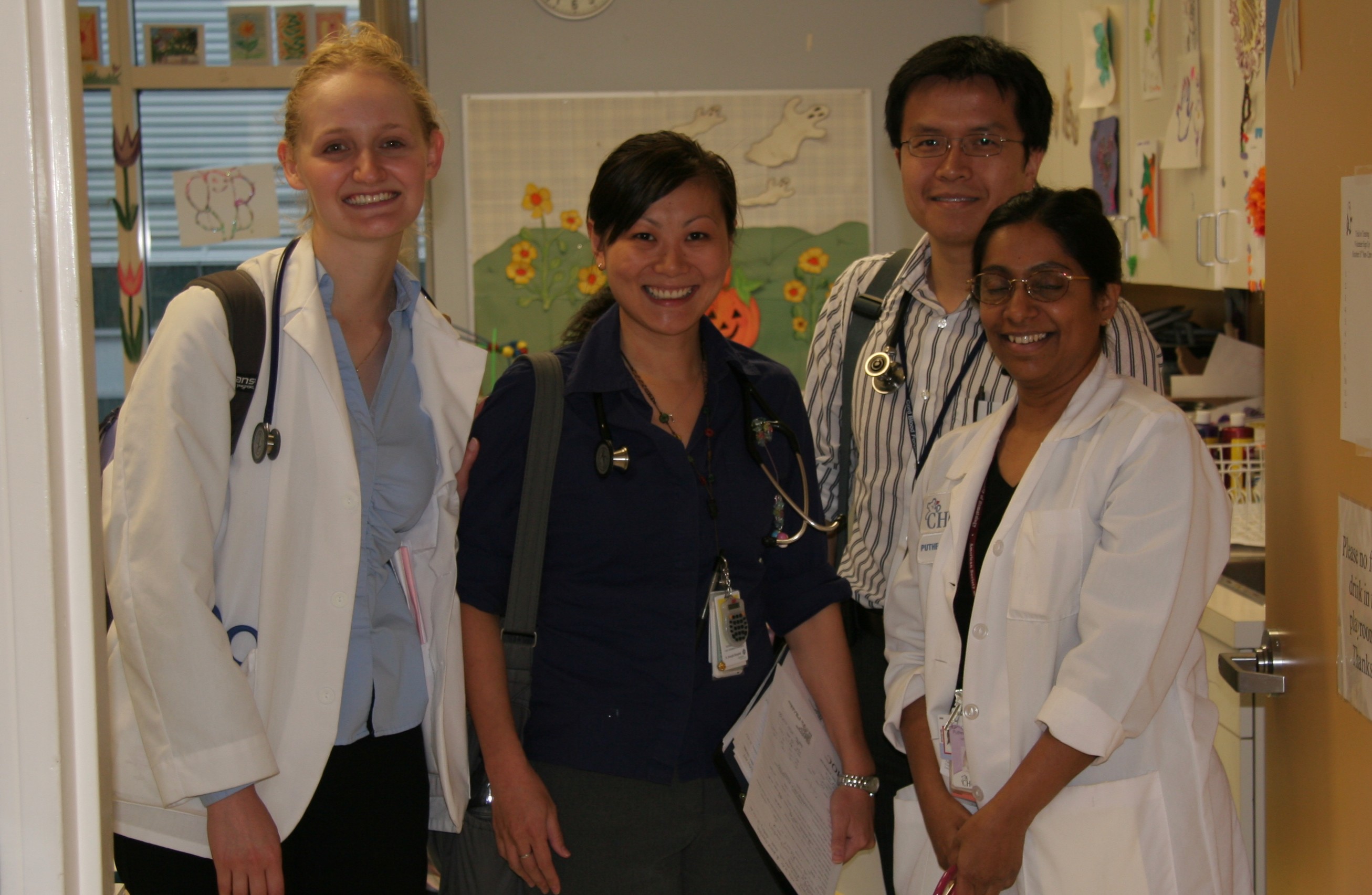 The Children's Hospital of Orange County (CHOC) offers clerkship (elective) positions to fourth year medical students who have completed their core clerkship in pediatrics.
Our clerkships are generally four weeks. All rotations start on a Monday and complete on a Friday. All subspecialty electives are of a consultative type. Upon acceptance into our program, you will find the work essentially the same as that of our pediatric interns. You will be expected to take histories, perform physical examinations, follow patients both on the wards and in clinic, and attend lectures and seminars held here at CHOC. Medical students are considered junior members of the patient care team.
The following clerkship electives are offered at CHOC:
Allergy/Immunology
Cardiology
Critical Care (NICU & PICU)
Endocrinology
Gastroenterology
Genetics
Hematology
Infectious Disease
Metabolic Disease
Nephrology
Neurology
Radiology
Rheumatology
Pediatric Sub-Internship
Surgical Subspecialty (ENT, Orthopedics, Urology)
Please note there is in-house call for rotations such as Critical Care (NICU & PICU) and the Pediatric Sub-Internship every 4th night, including weekends and holidays.
The following is a list of CHOC's Medical Student Rotation Dates.
These dates are set and cannot be changed:

2012-2013

Start Date

End Date

5/28/2012

6/25/12

7/23/12

8/20/12

9/17/12

10/15/12

11/12/12

12/10/12

1/7/13

2/4/13

3/4/13

4/1/13

4/29/13

6/22/12

7/20/12

8/17/12

9/14/12

10/12/12

11/09/12

12/7/12

1/4/13

2/1/13

3/1/13

3/9/13

4/26/13

5/24/13
The Medical Student Program does not carry remuneration, lodging, or meals. Call rooms are furnished for your convenience during the evenings if you take call. All clerkships are offered based on faculty availability. Faculty availability will not be disclosed without a completed application along with the requirements listed below. A final confirmation of your acceptance will be emailed to you.
In order to complete your application and schedule your rotation, you will be asked to supply the following documentation:
A letter from your Dean stating that you are a student in good standing and are covered by malpractice insurance. The letter must include a verification of background check.
Send recent transcripts showing that the core pediatrics rotation was successfully completed. GPA must be 3.0 or higher.
Copies of USMLE scores.
Vaccination records including a recent TB test.
Click here to access the application. Direct the completed application to peds@choc.org.
For further information, please contact Paula in the CHOC Medical Student Program Office at (714) 509-8338 or peds@choc.org. Our fax number is (714) 509-4010.