CHOC Residency Program :: The Residents' Page
Passing the Torch
Congratulations to Dr. Jacqueline Chak and Dr. Georgie Joven--Chief Residents 2011-2012!
---
Happy Anniversary to Radio Lollipop!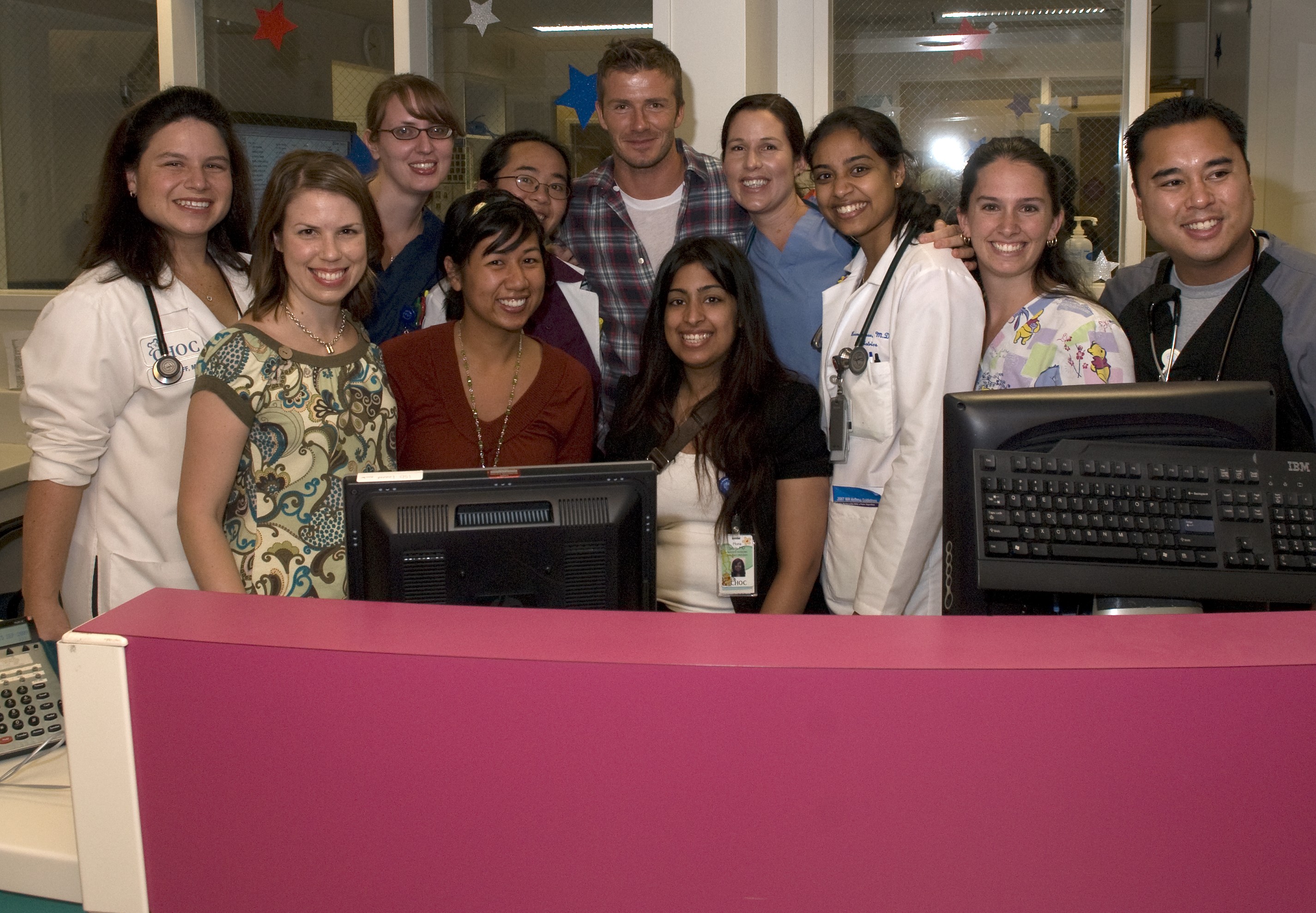 CHOC's Radio Lollipop celebrated its 3rd anniversary with a variety of musical guests and celebrities including David Beckham, Ryan Seacrest, Shakira, and Kellie Pickler. Radio Lollipop is a fully equipped radio studio housed in the hospital's main lobby and run by a team of volunteers who involve patients in recreational activities linked to radio programs that are child-focused. Volunteer deejays play "Top 40" hits and children's favorites, take call-in requests, and put patients "on air" from the bedside or in the studio.
---
Internal Residency Program Website
The CHOC Pediatric Residency Program's internal website is up and running. On it, you'll find hundreds of useful documents and links, including Chiefs' Emails, schedules, resident contact information, elective and schedule change request forms, committee information, and the program's Policies and Procedures. We've created online rotation guides, where you'll find goals and objectives for every rotation, orientation packets, reading materials, and references. A library of residents' presentations has been created, as well as a calendar for posting events and important dates and a discussion board. The password protected website is available from any computer, 24 hours a day.
---
Under Construction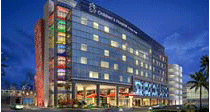 Construction of the new North Tower of the hospital began on September 17th. The first step was to expand the existing front lobby and reconfigure the hospital's front driveway and walkway. Crews are currently framing our new Pediatric Emergency Department just off the lobby, and demolition of the 1201 office building and parking structure to make room for the new patient care tower began in April.
The new seven-story, 425,000+ square foot tower will feature operating rooms and related services, laboratory, pathology, imaging and radiology services, a dynamic and family-friendly lobby, outdoor gardens, a cafe, and more. Additional private rooms will increase CHOC's capacity to approximately 450 beds. The first phase of the new tower is scheduled to open in Spring 2013.
In addition, construction of the new adolescent oncology wing in the existing tower is almost complete. Many thanks to the Anaheim Ducks hockey team for donating a new playroom, Hope Room, and Teen Room for our very special oncology patients.
---
CATCH Grant Approved
Congratulations to Dr. Tracy Slone (PL-3), whose CATCH Grant proposal was approved by the American Academy of Pediatrics! Tooth decay is a common yet preventable problem in our patient population, and the CHOC Smiles Oral Health Initiative aims to educate pediatric residents and primary care clinic providers about basic oral health, early intervention, and treatment. Residents will perform oral health examinations on every patient at well child visits, perform a caries risk assessment, provide relevant educational materials in print, distribute dental hygiene items, apply fluoride varnish, and connect all patients to a dental home.
---
PE4ME Needs Volunteers!
PE4ME is a school-based obesity prevention and intervention program in Orange County that promotes the lifestyle modifications that we recommend to all our patients at CHOC. It is taught at local middle and high schools as a regular, for-credit PE class, and also in preschools. Each course begins with an initial medical and anthropometric evaluation of the students by CHOC residents and volunteer community pediatricians. Students then participate in weekly physical activities such as kick-boxing and weight-lifting, followed by complementary nutrition lectures delivered by CHOC's registered dieticians. Conceived by Dr. M. Weiss, current president of our local chapter of the AAP, the program will be expanding to 105 schools ove rthe next three years, and volunteers are needed! Contact Sherry Little at 714-446-7086 if you're interested, or check out www.pe4meonline.com.