CHOC Residency Program :: Welcome to the Pediatric Residency Program
CHOC and UCI are pleased to announce that future recruitments to our programs will be under the combined University of California, Irvine/Children's Hospital of Orange County Program. Applications will be accepted through ERAS for the upcoming Match. The new website for the combined program www.pediatrics.uci.edu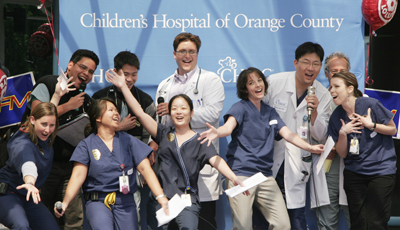 Welcome to the CHOC Pediatric Residency Program website. We hope the information here will provide you with a good introduction to our program. Feel free to give us a call if you have any questions.
---
What's New


100% pass rate for the Pediatric Boards

Adventures in Peru

CHOC Residents Get Involved

Lisa Hoang Receives 1st Place

Spring Retreat 2010

Spring 2010 Cultural Day

Where will the Class of 2010 go?

Residency Program Brochure
---
---
The Pediatric Board results are in...
Congratulations to the Class of 2009!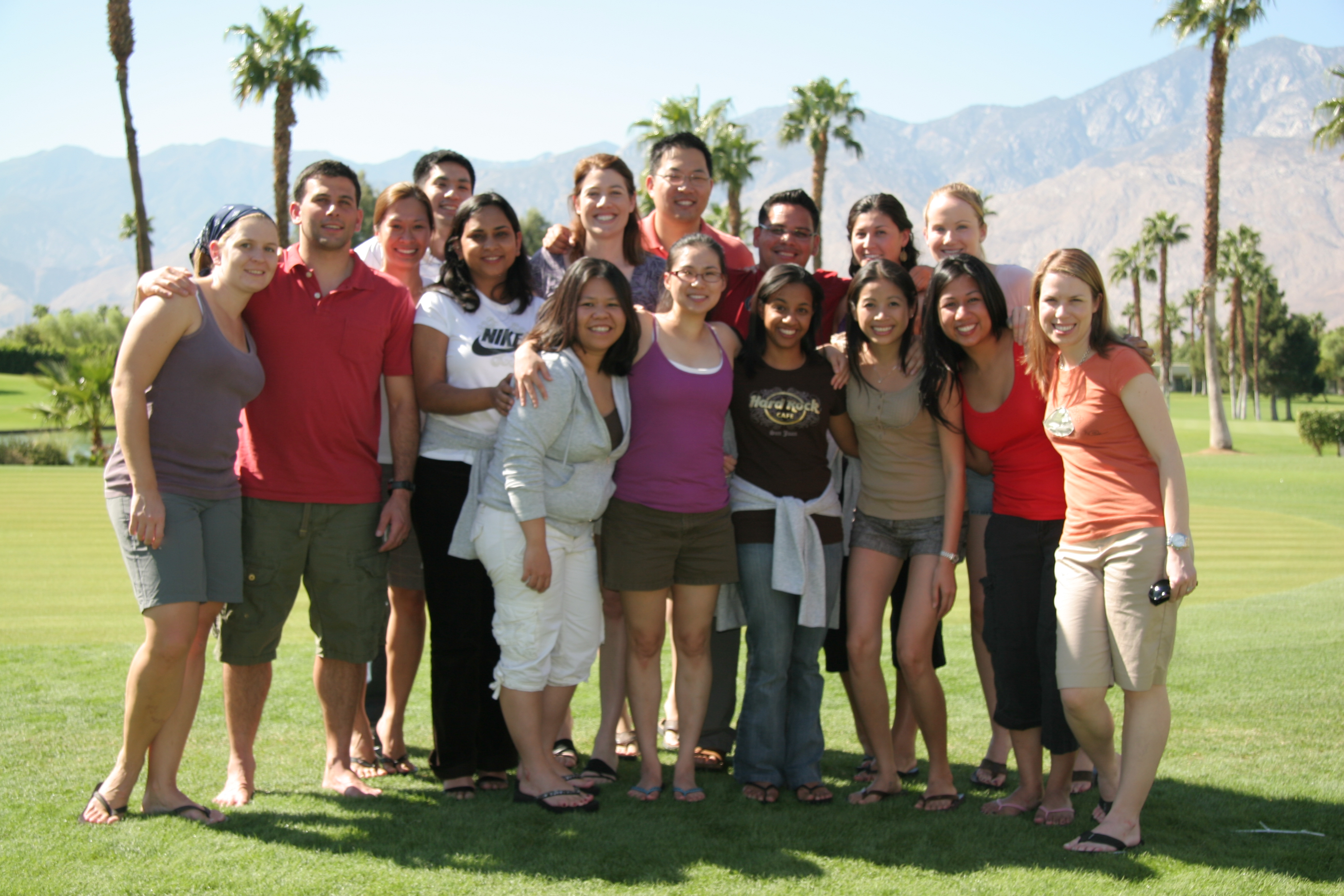 100% of our recent graduates are now board certified in Pediatrics. This brings the program's 3 year average board pass rate to 94%.
---
Jennifer Green and Zachary Hoy's Excellent Peruvian Adventure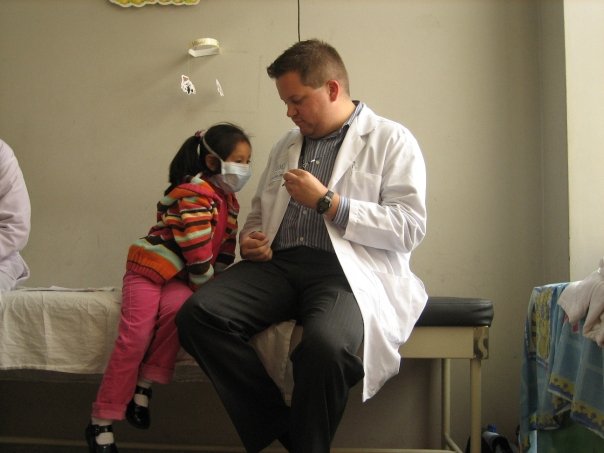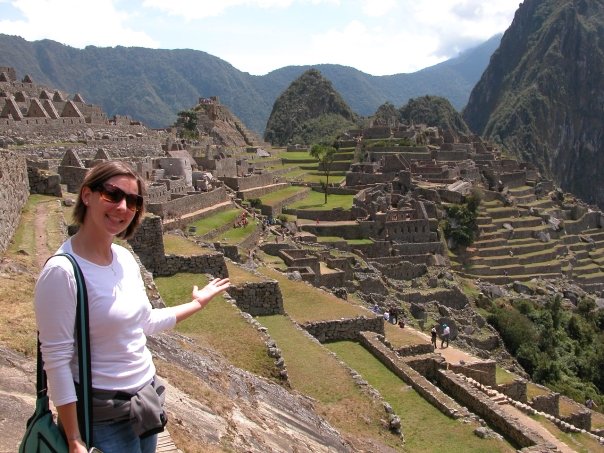 Jennifer Green and Zachary Hoy recently returned from their month long Infectious Disease elective in Peru. They discussed their experiences at a recent noon conference. Besides learning about healthcare systems outside of the United States and doing clinical work in remote areas of Peru, they also were able to explore such sites as Machu Picchu.
During their call free elective months, many of our residents take advantage of the opportunity and travel abroad for an International Elective. In the past year, residents have gone to following places:
India with CHOC Neonatologist Dr. Kukreja, founder of ARPAN Global Charities
Micronesia with CHOC Cardiologist Dr. Singer
Botswana as part of the Baylor International AIDS Initiative
Costa Rica
---
Priya Mahajan and Kate Roberts recently attended this year's American Academy of Pediatrics (AAP) National Conference which was held in Washington D.C. They presented the information that they received from the conference to our residents during noon conference. In addition, CHOC is proud to announce that Kate has been elected as the AAP resident representative for the state of Califronia (District IX) and Priya is our new Chapter 4 (Orange County) representative! Congratulations!!
Yi-Ning Cheng, Joy Mombourquette, Kate Roberts and Jade Tran will be going to Sacramento on April 26-27 for California Legislative Day. They will learn and have the opportunity to lobby for bills that effect the health of children.
---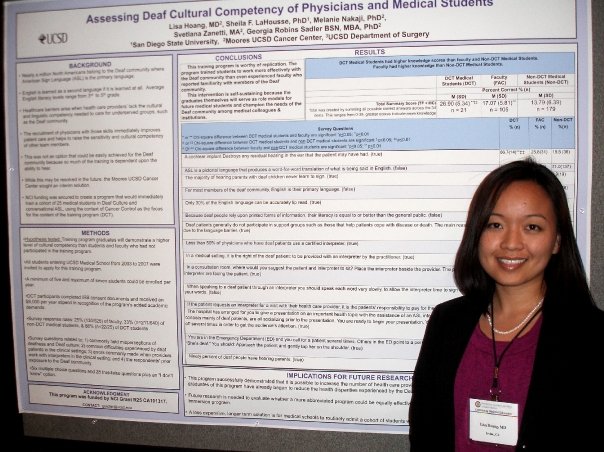 Lisa Hoang received first place for her poster presentation entitled "Assessing Deaf Cultural Competency of Physicians and Medical students" at the 2009 International Cancer Education Conference.
---
Spring Retreat is April 20th. The morning session will be at the beautiful Las Brisas in Laguna Beach. Our Infectious Disease attending, Dr. Arrieta, will be our motivational speaker. In the afternoon, the residents will be heading to the park for some barbeque and learning. Special thanks to the PL-3s for covering the hospital while the incoming senior residents attend retreat!
---
Summer 2010 Cultural Day: Vietnamese Culture

Our next Cultural Day will be held on Juen 25. We will be focusing on the Vietnamese Culture and Community. Following the presentation, the residents were able to go on a mini field trip to explore the different community resources available.
Beginning last year with our Cultural Day on the Homeless, the purpose of Cultural Day is to educate the residents on a specific group in order to gain a better perspective on their perceptions of the healthcare, how they interact with the healthcare system and barriers that may exist to obtaining health care. Potential topics for the future include Vietnamese Health and Gangs.
---
Where will the class of 2010 go after graduation?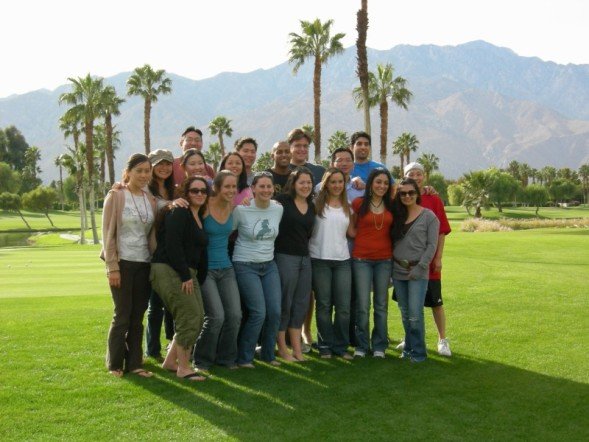 Congratulations to the many members of the Class of 2010 who have accepted fellowship positions! Dr. Maria Chuang and Dr. Parisa Salehi have both accepted Endocrinology fellowships at the Children's Hospital Los Angeles. Dr. Nina Peng and Dr. Carol Lin have accepted Hematology/Oncology fellowships here at CHOC. Dr. Suman Ghosh will be staying in the area as well for a Neurology fellow at the University of California-Irvine. Dr. Daniel Lee has accepted a Neonatology fellowship at the University of California-Davis. Dr. Brian Chen will be going to Loma Linda for a fellowship in Pediatric Emergency Medicine. Dr. Yi-Ning Cheng has accepted a fellowship position in Preventive Medicine Residency at Johns Hopkins. Dr. Sanny Chan will be going to Baylor for a fellowship in Allergy and Immunology. Dr. Thomas Do has accepted a fellowship in Cardiology at the Medical University of South Carolina
Congratulations to the members of the Class of 2011 who have already accepted fellowship positions. Dr. Priya Mahajan has accepted a fellowship position in Hematology-Oncology at the University of Texas-Dallas!!
Dr. Jennifer Green and Dr. Kevin Turner will be staying at CHOC to be Chief Residents.
There are several more residents in the midst of fellowship and job interviews - please wish them luck!
---
CHOC Pediatric Residency brochure
The brochure provides a brief history of CHOC as well as detailed information about what makes our residency program unique. Click here to download a copy of our applicant brochure.