CHOC Children's Radiology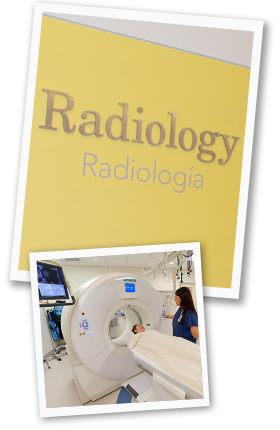 There's no place like CHOC Children's when it comes to radiology and imaging services for kids. We are dedicated to providing the very best imaging experience for patients and their families. Conveniently located off the 5 and 22 freeways on the main floor of our hospital building, the CHOC Children's Radiology Department is the only imaging facility in Orange County just for children. We offer a wide range of imaging services using the most advanced imaging equipment available. In addition, our imaging machines are carefully calibrated to provide the highest quality images using the lowest doses of radiation possible.
The CHOC Children's Difference
It isn't every day that a child needs an ultrasound, X-ray, fluoroscopy, MRI or CT scan. While these non-invasive tests are painless, the machines and meeting new adults can be frightening for many children. At CHOC Children's, we understand these fears. Our associates—from our pediatric radiologists to our specially trained imaging technologists and nurses—work along side our dedicated child life specialists to educate patients on their imaging tests and provide a variety of distraction techniques during their scans.
Learn more about our child life specialists and distraction techniques.
From the imaging suites to our family lobby, the Radiology Department has been designed to be a calm and inviting unit for children of all ages—infants to teens and young adults. We have created a variety of private areas that are used for conferences with doctors and families and for patients to work with our child life specialists or get a little quiet time before or after an exam.
Photos