CHOC Children's Publications
CHOC Children's Annual Report


Everyone in Orange County is somehow connected to CHOC Children's. If it's not your own children that have been treated by our team of pediatric experts, chances are you know a few that have. Among friends, neighbors, coworkers, even people we encounter in our daily travels—CHOC is a common bond we all share. In this report, you will learn about some of our finest moments.

---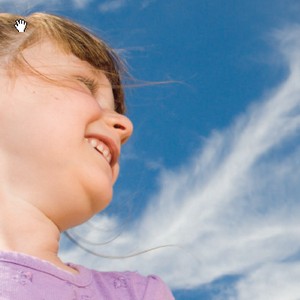 Children?s Miracle Network Raises Over $1 Million Dollars for CHOC

Last year, CHOC joined Children's Miracle Network (CMN), a nonprofit organization dedicated to saving and improving the lives of children by raising funds for children's hospitals across the country. The 170 premier children's hospitals affiliated with CMN benefit from thousands of special events and fundraisers hosted annually by a multitude of television, radio and corporate partners. Millions of dollars are raised each year through these efforts and now, every dollar raised in Orange County through CMN sponsors and fundraising partners is given to CHOC to fund programs, research and equipment.
We'd like to spotlight a handful of the many CMN partners who have benefited CHOC:
Costco – This spring, Orange County Costco warehouses raised over $189,000 during their Miracle Month of May balloon campaign. Employees sold CMN balloons to shoppers for $1 or more each, in addition to raising money through contests, and other promotions. To date, Costco warehouses have raised over $418,000 for CHOC. "Costco has become a fundraising powerhouse for our hospital," says Patrice Clark, CHOC's program director for CMN. "The employees at Costco set goals and work hard to raise significant amounts for CHOC. We look forward to many more successful campaigns with Costco and are grateful for their support."
Rite Aid – During its 8th Annual Southern California Regional Rite Aid Golf Tournament, Rite Aid raised over $522,000 for three Southern California CMN hospitals, including CHOC. And during their 2008 spring balloon campaign, Orange County Rite Aid stores raised an additional $62,000 to benefit CHOC. To date, Rite Aid has raised over $218,000 for CHOC.
Wal-Mart/Sam's Club – Associates at Wal-Mart and Sam's Club have a heart for giving and a commitment to raising money for CHOC. In addition to selling CMN balloons and other items, associates came up with other creative fundraising ideas. Wal-Mart and Sam's Club raised over $130,000 for CHOC in their first year and have already reached the $100,000 mark in the first six months of 2008. Wal-Mart and Sam's Club's across the United States and Canada have given over $434 million to Children's Miracle Network Hospitals since they became a corporate partner over 20 years ago.
Marriott – Marriott raised nearly $130,000 for CHOC in 2007. The Torch Relay for Children's Miracle Network, which is coordinated and sponsored by Marriott, helped raise a total of $1.1 million for CMN hospitals. "We are especially excited that CHOC has become affiliated with Children's Miracle Network," says Diana Harrison, resident manager of the Irvine Marriott. "We look forward to a great relationship with the hospital and continued contributions through CMN."