CHOC Children's Publications
CHOC Children's Annual Report


Everyone in Orange County is somehow connected to CHOC Children's. If it's not your own children that have been treated by our team of pediatric experts, chances are you know a few that have. Among friends, neighbors, coworkers, even people we encounter in our daily travels—CHOC is a common bond we all share. In this report, you will learn about some of our finest moments.

---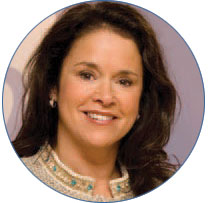 CHOC 2008 Annual Report

This has been a year of tremendous progress at CHOC. In response to the rapidly increasing needs of our pediatric population with the most complex diagnoses, we opened the doors to our new state-ofthe-art, family-centered Pediatric Intensive Care and Cardiovascular Intensive Care units. Last spring, we opened a new 6,000-square-foot Outpatient Infusion Center—providing a dedicated center for pediatric patients to receive infusions and procedures without having to be admitted to the hospital.
In addition, we just completed the renovation and expansion of our Ambulatory Care Center, which houses our large Primary and Specialty Care Clinics on our Orange campus. This has been a critical project to help meet the demand for these important services.
Last year alone, our primary and specialty care systemwide reached over 145,000 visits. Although years of planning and construction have resulted in enhanced patient care areas, allowing our clinicians to practice the most advanced medicine, this growth represents just the beginning of even more ambitious plans for the future.
In the following pages, you'll read about exciting new medical technology, facility growth, strategic partnerships and funding that will allow us to continue to fulfill our mission to serve children now and well into the future. You'll also learn about our recent CAPE Award, presented to CHOC for performance excellence by the California Council for Excellence.
And among our donor listings, you'll find highlights of some of our most exciting fundraising and special events of the year.
I would like to take this opportunity to offer my sincere gratitude to our donors, volunteers, medical staff, hospital Associates and Boards of Directors. You've each played a vital role in our passionate pursuit to provide the safest, most advanced care for children—today, tomorrow and always.
Sincerely,
Kimberly C. Cripe
President and Chief Executive Officer