CHOC Children's Publications
Kid's Health (Archive)


Our award-winning Kid's Health Magazine is designed to provide healthful information for your growing child. Please Note: Kid's Health Magazine is no longer being printed. Please visit our blog at http://www.choc.org/blog for the latest articles about your child's health from the experts at CHOC Children's. You can also receive our electronic Kid's Health newsletter in your inbox by subscribing to our mailing list: http://www.choc.org/subscribe

---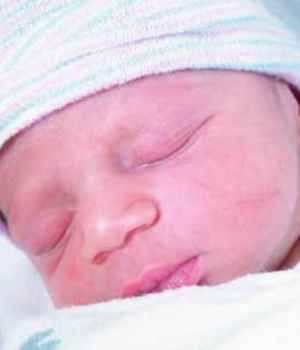 CHOC Specialist Recommends Supplemental Newborn Screening

Would you be willing to pay $25 for a lab test that could save your baby's life? Of course you would. If you are expecting a baby, make a note now to ask your obstetrician, labor nurse, or at childbirth classes about the supplemental newborn metabolic screening as soon as you get to the hospital. It is very important your baby has this test before going home. If it is not done before your baby is discharged, ask your pediatrician at your baby's first visit.

A baby with inherited metabolic disorders may look perfectly healthy, but be in serious danger. This inexpensive test screens for more than 20 rare, inherited metabolic diseases. Without prompt medical intervention, these diseases may lead to severe developmental delay, failure to thrive, mental retardation or sudden infant death.

According to Jose Abdenur, M.D., division chief of metabolic disorders for the Pediatric Subspecialty Faculty at CHOC, most children born with these rare inherited diseases do very well if they receive immediate intervention with dietary treatments and medication.

"The supplemental newborn screening panel for rare metabolic disorders has been available for about 10 years and is part of the routine newborn screening program in several states. With budget cuts, the state of California has temporarily discontinued the supplemental newborn screening panel and is only screening for the more common metabolic disorders at this time," Dr. Abdenur says. "If parents want the expanded, supplemental newborn screening panel, they have to specifically ask for it."

New parents usually receive information about this screening before leaving the hospital. However, Dr. Abdenur is concerned that this important information may be easily overlooked or that parents may not understand the importance of this "extra" test. This is why he encourages parents to take the proactive approach and to ask for it before the baby arrives.

ABOUT INHERITED METABOLIC DISORDERS

Metabolism is the biochemical process by which the body transforms food into energy. Using a process called Tandem Mass Spectrometry, the supplemental newborn screening extracts metabolites, chemicals of the blood, to analyze how the baby metabolizes amino acids, fatty acids and organic acids. All it takes is a couple of drops of blood from the baby's heel.

Individually, each one of the metabolic disorders targeted by the supplemental screening is quite rare. But by screening for them all at the same time, the probability of finding a disease is about one out of 7,000.

"From a genetics point of view, that is fairly common," Dr. Abdenur says. "With this information, we can make an early diagnosis and begin treatment immediately when it will be most effective. We can also provide the family with genetic counseling and prevent them from having another child born with the same condition."

For more information about the supplemental newborn screening panel, Dr. Abdenur recommends the educational materials provided by Pediatrix. Visit www.pediatrixscreening.com and click on the "Frequency Asked Questions" section on the left-hand bar. Or visit www.baylorhealth.com and click on health services. Dr. Abdenur can be reached at (714) 532-8852.