CHOC Children's Publications
Physician Connection


A Communication Service for Physicians from CHOC and CHOC at Mission. Please Note: Physician Connection is no longer being printed and is now available electronically. Please visit our blog at http://docs.chocchildrens.org for the latest articles for our physician community. You can also receive our electronic Physician Connection newsletter in your inbox by subscribing to our mailing list: http://www.choc.org/subscribe

---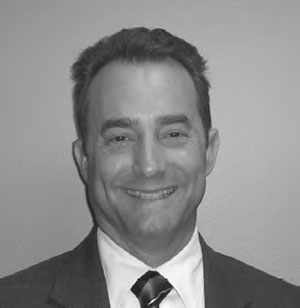 Disneyland Resort donates $5 million to "Change CHOC, Change the World"

CHOC Children's has received steady, generous Disney support ever since Walt Disney became personally involved with the hospital's founding executive council. From designing the original "Choco" bear logo to hosting CHOC's largest annual fundraiser, "CHOC Walk In The Park," Disney is interwoven into the hospital's history.

In February, the Disneyland Resort contributed $5 million to the "Change CHOC, Change the World" campaign. This generous gift, which has helped push CHOC's $125 million campaign past the $100 million milestone, includes naming the second-flfloor lobby and designing a Disney-themed interactive element.

"Change CHOC, Change The World" concludes June 2013
CHOC may have entered the home stretch, but there's still time to participate in this transformative, once-ina- lifetime opportunity.

"We are so grateful to everyone who has contributed to this success," said Jennie Wagner, CHOC Foundation campaign manager. "It is a great accomplishment to have reached this point of the campaign because it really reflflects the dedication of the community in supporting our children's healthcare, as well as CHOC's vision and values."

For more information, including naming opportunities, please contact Jennie Wagner, Campaign Manager, CHOC Foundation, (714) 289-4017.
---
Graig R. Eastin, Vice President, CHOC Children's Foundation
With more than 24 years in higher education and health-related development plus a master's in psychology, Graig Eastin brings highly specialized experience to the CHOC Foundation. Most recently, Eastin worked for eight years at the University of California, San Diego in various executive positions, including associate vice chancellor for development.

Prior to UC San Diego, he led fundraising efforts for Harbor-UCLA Research and Educational Institute, The Scripps Whittier Institute for Diabetes, and the University of San Diego Moore Cancer Center. He was also director of major gifts for the University of Southern California/ Kenneth Norris Jr. Comprehensive Cancer Center and Hospital.

Eastin has a bachelor's degree from the University of California, Santa Barbara and a master's from the University of Southern California.

"Physicians who give back philanthropically to their organizations send an important, powerful message to the community," Eastin said. "I am pleased to be leading efforts to open up new avenues for community support, strengthening relationships with key communities, and being part of such a transformative period in our hospital's history."