CHOC Children's Publications
CHOC Children's Annual Report


Everyone in Orange County is somehow connected to CHOC Children's. If it's not your own children that have been treated by our team of pediatric experts, chances are you know a few that have. Among friends, neighbors, coworkers, even people we encounter in our daily travels—CHOC is a common bond we all share. In this report, you will learn about some of our finest moments.

---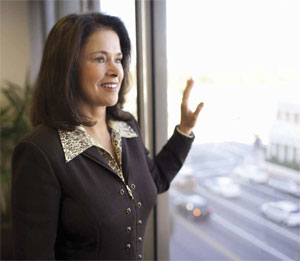 A Message from Kimberly C. Cripe

Dear Friends,
It's happening. I am both pleased and proud to report that CHOC Children's continues to gain national recognition as one of the best children's hospitals in the country. Most recently, U.S. News & World Report awarded CHOC Children's with high rankings for clinical excellence in eight specialties: cancer, diabetes and endocrinology, gastroenterology, neonatology, neurology and neurosurgery, orthopaedics, pulmonary and urology.

There are more than 200 children's hospitals in the U.S., and we are very pleased to see our hospital distinguished among such an elite group. Such an honor reflects our hospital's vision, dedication and commitment, and also the community whose support has accelerated our hospital's transformation from a regional pediatric center to one of the safest, most advanced children's hospitals in the nation.

Construction of our new patient tower proceeds on schedule and within budget.

When our new tower opens in 2013, CHOC Children's will join the rest of the nation's top children's hospitals in providing every aspect of patient care within an all-pediatric environment. The new space will include Orange County's only dedicated pediatric emergency room, operating rooms, two cardiac catheterization labs, and radiology, laboratory and pathology services.

The best children's hospitals also have academic and research affiliations with leading universities and their medical schools. CHOC Children's is proud to be affiliated with the University of California, Irvine. The newly combined UC Irvine/CHOC Children's residency program is training the high-quality pediatricians of tomorrow and has the potential to become the largest in California. Affiliation with UC Irvine has greatly increased our research capacity, as well, particularly in the area of translational research.

Our expectations remain high because we require the best for our patients and their families. We consider our family-centered approach to care to be a hallmark of excellence, a distinctive characteristic of the best children's hospitals.

Thank you for helping CHOC Children's build the facilities and infrastructure necessary to recruit and retain top pediatric talent, and keep this family-centered, world-class care close to home.

Sincerely,
Kimberly C. Cripe
President and Chief Executive Officer