CHOC Children's Publications
Kid's Health (Archive)


Our award-winning Kid's Health Magazine is designed to provide healthful information for your growing child. Please Note: Kid's Health Magazine is no longer being printed. Please visit our blog at http://www.choc.org/blog for the latest articles about your child's health from the experts at CHOC Children's. You can also receive our electronic Kid's Health newsletter in your inbox by subscribing to our mailing list: http://www.choc.org/subscribe

---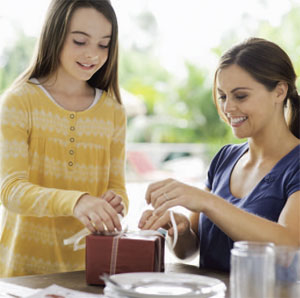 Volunteering Brings You Together for "Good"

Doing good for others is a great way to spend time together and bring your family closer during the holidays. Volunteering also can help young people learn kindness and compassion.

Here are some activities you can do together:
Have each family member pick out a toy. Wrap the toys together and drop them in a collection box.
Honor loved ones you miss during the holiday season by giving to their favorite charity. Use the time to talk about old memories, and create new ones.
Invite neighbors to join your family at a holiday concert.
Decorate some wreaths together and deliver them to community organizations.
Call your local senior center to ask how your family could help with crafts or join in the center's holiday sing-along.
Give to CHOC
CHOC Children's has dozens of ways for your family to give back to the community. To learn more about our volunteer program, or ways to help support CHOC, please visit www.choc.org/giving.