CHOC Children's Publications
Kid's Health (Archive)


Our award-winning Kid's Health Magazine is designed to provide healthful information for your growing child. Please Note: Kid's Health Magazine is no longer being printed. Please visit our blog at http://www.choc.org/blog for the latest articles about your child's health from the experts at CHOC Children's. You can also receive our electronic Kid's Health newsletter in your inbox by subscribing to our mailing list: http://www.choc.org/subscribe

---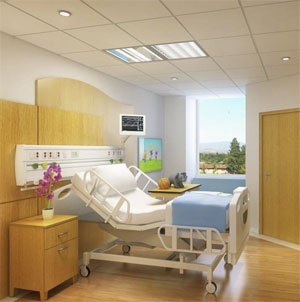 CHOC's New Tower is Built on Patient Comfort and Safety

When CHOC Children's new seven-story tower opens in spring 2013, it will usher the hospital into a new age of healthcare. The new facility will help make Orange County one of the safest and healthiest places for children in the nation.

"Reducing the risk for human error has the potential to save more lives and improve patient outcomes far more than a new antibiotic or surgical procedure," says James Cappon, M.D., medical director of quality and patient safety at CHOC Children's. Incorporating the latest safety features right into the design of the tower will help ensure CHOC reaches this goal.

"Patient comfort and safety are the driving force behind the tower's design," says Waldo Romero, vice president of facilities, design and construction at CHOC. Safety features integrated into the tower include:
Standardized patient rooms that make it easy for doctors and staff to find medical equipment and supplies easily, minimizing potential for human error.
Built-in nursing alcoves located outside the patients' rooms to allow nurses to keep patients within eyeshot.
Hands-free lavatories to reduce the risk of germs and infection.
Transition bumps when switching between types of flooring in order to reduce fall hazards.
An advanced HEPA air filtration system to help prevent infection.
Wireless communication systems to assist with locating physicians, nursing staff and patients.
Pediatric Emergency Care Underway
Among the new services, the new tower will also feature a dedicated pediatric emergency department. Construction is underway for this key service, and it is expected for completion in Fall 2012. When completed, the emergency room will include approximately 22,000 square feet, over 30 treatment rooms, and a four-bay ambulance dock and entry.

Above all, the new tower will create a serene, healing environment for patients and their families. "Throughout the design process, our focus has been on providing family-centered care," says Romero.

CHOC Children's is growing into one of the country's leading children's hospitals. Learn how you can get involved with the "Change CHOC, Change the World" campaign at www.choc.org/giving.

World-Class Services
The new tower will offer the following services and features:
State-of-the-art emergency department, operating rooms, pathology lab, radiology and imaging services
Pediatric heart and cancer services
Cardiac catheterization labs
Outdoor play area
Family resource center
Meditation room
Café with outdoor seating
Teen activity rooms