CHOC Children's Publications
Kid's Health (Archive)


Our award-winning Kid's Health Magazine is designed to provide healthful information for your growing child. Please Note: Kid's Health Magazine is no longer being printed. Please visit our blog at http://www.choc.org/blog for the latest articles about your child's health from the experts at CHOC Children's. You can also receive our electronic Kid's Health newsletter in your inbox by subscribing to our mailing list: http://www.choc.org/subscribe

---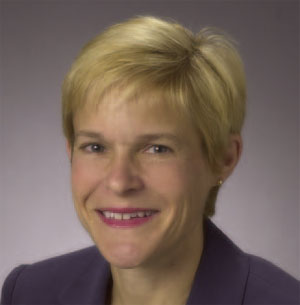 Quieting the Epileptic Storm

When children with epilepsy have a seizure, it can be compared to an electrical storm raging in their brain.

The goal of Mary Zupanc, M.D., medical director, CHOC Children's Comprehensive Epilepsy Program, division chief of Neurology, and clinical professor, Department of Pediatrics, University of California, Irvine, is to pinpoint the cause of the neurological storm and control it as soon as possible.

"A child's brain is a very dynamic organ that spontaneously makes new connections. During epileptic seizures, these connections are interrupted and the brain starts to hardwire abnormally, with additional seizures producing a superhighway of electrical chaos that can negatively affect a child's development," says Dr. Zupanc, one of the country's mostly highly respected leaders in pediatric epilepsy.

It Takes a Village
CHOC's Epilepsy Program provides children and their families with the highest quality medical, psychological and social services in the Orange County area. Dr. Zupanc and her team of neurological specialists and therapists use an "it takes a village" approach to comprehensively evaluate, diagnose and treat children with epilepsy.

To prevent developmental deficits caused by uncontrolled seizures, early intervention with medication or surgery is crucial.

"There is a mindset that epilepsy surgery is a last resort and may neurologically damage the child, but nothing could be further from the truth. Published studies show that surgical intervention in young children who suffer from uncontrolled seizures led to better developmental outcomes and improved quality of life in comparison to patients who continued to have seizures," says Dr. Zupanc.

National Epilepsy Experts
In addition to caring for patients, Dr. Zupanc and the CHOC team are among the country's medical pioneers who are investigating emerging therapies for children with epilepsy. Dr. Zupanc's expert advice to parents of children with epilepsy is direct.

"Be aggressive and have your child examined by an epilepsy specialist sooner rather than later so they can begin treatment and enjoy an optimal quality of life," she says. "Therapies have changed dramatically in the last decade and at CHOC, we use every tool available to benefit children with epilepsy."

To find out more about CHOC's Children's Comprehensive Epilepsy Program, visit www.choc.org.