CHOC Children's Publications
Kid's Health (Archive)


Our award-winning Kid's Health Magazine is designed to provide healthful information for your growing child. Please Note: Kid's Health Magazine is no longer being printed. Please visit our blog at http://www.choc.org/blog for the latest articles about your child's health from the experts at CHOC Children's. You can also receive our electronic Kid's Health newsletter in your inbox by subscribing to our mailing list: http://www.choc.org/subscribe

---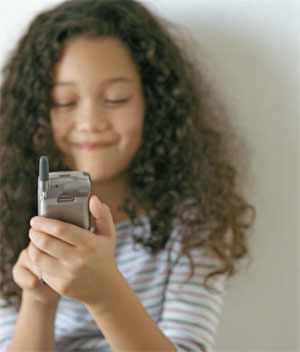 Cell Phones for Tweens?
You Make the Call
At what age do you say yes to your child's request for a cell phone? A lot of parents have long since acknowledged that cell phones are a staple of teen life, but what about 10- to 12-year-olds? Most kids that age want a phone. But whether they need one is another matter.

Giving your tween a cell phone is an option of choice and should come with a set of responsibilities, according to the American Academy of Pediatrics (AAP).

Many parents are saying yes. According to the AAP, 60 percent of tweens and 84 percent of teens have their own cell phones. The wireless industry is answering the call, as it were, with colorful, kid-sized phones that have features aimed at preteens. But is 10 a reasonable age to own a cell phone? And if so, what problems should you foresee? The decision can be emotionally charged, raising issues of safety and status.

Kids want cell phones because they look cool and they imply a degree of maturity. Perhaps most important, phones let them stay in near-constant touch with friends.

Of course, having a cell phone also forces kids to stay in touch with parents. Some phones even include a tracking feature.

But while tweens may be quick to adapt to this new technology, they may not be mature enough to avoid its potential pitfalls, such as texting inappropriate pictures. Parents who say yes to cell phones need to talk with their kids about:
Guarding themselves from exploitation, bullying and invasion of their privacy.
Using good cell phone etiquette, such as no texting while at the dinner table.
Avoiding out-of-control calling and text messaging that can lead to painful phone bills.
Refraining from texting or using the phone to play games during classes.
In some cases, parents must use old-fashioned parental authority to say no. It's up to you to make this call.