CHOC Children's Publications
Physician Connection


A Communication Service for Physicians from CHOC and CHOC at Mission. Please Note: Physician Connection is no longer being printed and is now available electronically. Please visit our blog at http://docs.chocchildrens.org for the latest articles for our physician community. You can also receive our electronic Physician Connection newsletter in your inbox by subscribing to our mailing list: http://www.choc.org/subscribe

---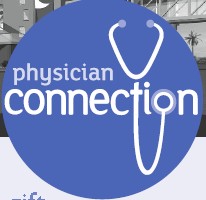 First UC Irvine/CHOC Combined Residency Program

Members of the first combined class begin arriving in late June, and CHOC Children's is looking forward to working with them. Despite this being the first recruitment year, highly qualified interns did not hesitate to apply to the newly combined University of California, Irvine/CHOC Children's residency program, said James Korb, M.D., vice chair of CHOC Children's Medical Education.

"We are very excited because we did exceedingly well," Dr. Korb said. "We had a very good rank and ended up with some great residents." Most of the new residents were recruited from the University of California, Irvine; UC Davis; University of Arizona; Drexel University; and Loma Linda University. The remaining are coming from 12 other medical schools across the country, including New York, Chicago, St. Louis, Nevada, Kansas and Iowa.

The UC Irvine/CHOC residents will receive 70 percent of their training at CHOC, 25 percent at Miller Children's Hospital and the remainder at UC Irvine Medical Center, primarily in the nursery and NICU. Dr. Korb said current second- and third-year residents at CHOC and UC Irvine will continue normal rotations and graduate from their respective classes. He will continue as program director for the CHOC Pediatric Residency Program until all current residents have graduated.